free ticket
events
ECVP Vol.5 – CRISIS & UTOPIA
MC 3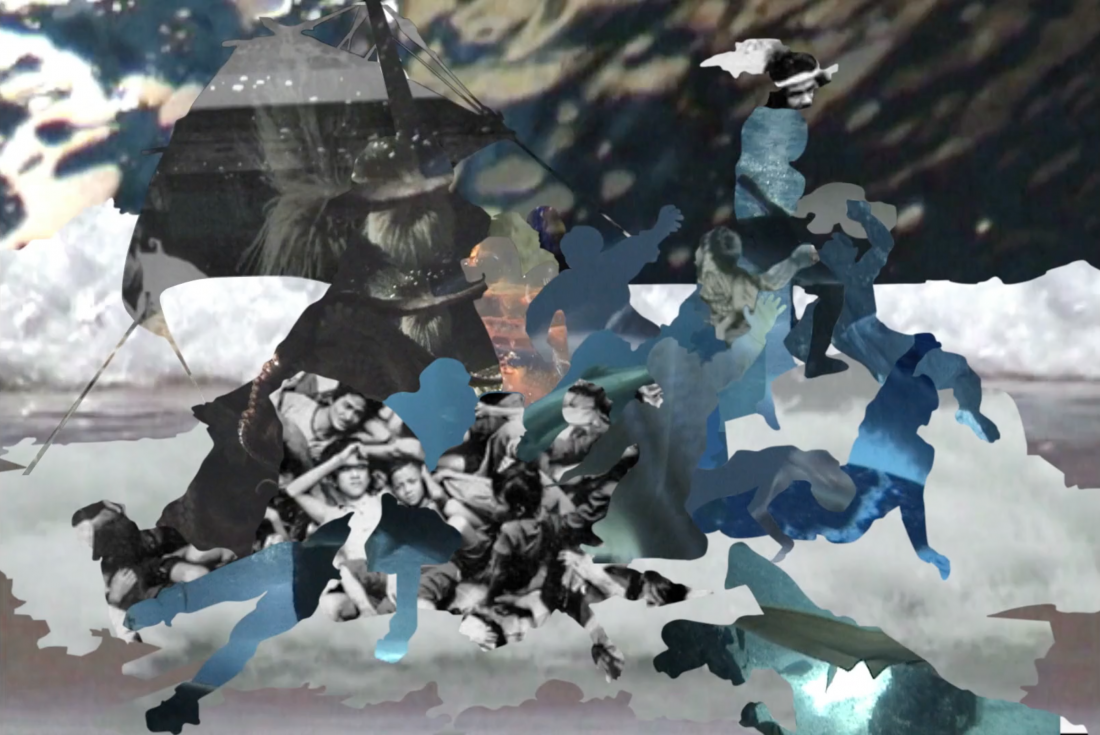 The Exquisite Corpse Video Project (ECVP) is a video collaboration among artists from all over the world, inspired by the Surrealist creation method, the "Exquisite Corpse". Using the semi-blind method of the surrealists' game, ECVP participants create video art in response to the final ten seconds of the previous member's work; the videos are then threaded together into an instigating final "corpse". The ECVP was initiated in 2008 by the Brazilian artist and independent curator Kika Nicolela and it has had 5 volumes released, while a 6th volume is being produced in 2018.
The video presented at ADAF is the volume 5 of the ECVP, entitled Crisis & Utopia. This was the thematic frame of this volume, approached by the collaborating artists in various ways. The video was produced during the year of 2016, a year that presented many political and social challenges and distress in different parts of the globe; echoes of that can be felt throughout the work.
Participating artists:
Alexandra Gelis (Colombia/Canada), Alysse Stepanian (US), Anders Weberg (Sweden), Anthony Siarkiewicz (US/Germany), Clemence Demesme (France), Dellani Lima (Brazil), Fernando Velazquez (Brazil), Gabriel Soucheyre (France), Gérard Chauvin (France), Guillermina Buzio (Argentina/Canada), John Sanborn (US), Jorge Lozano (Colombia/Canada), Kai Lossgott (South Africa), Kika Nicolela (Brazil/Belgium), Kim Dotty Hachmann (Germany), Krefer (Brazil), Laura Colmenares Guerra (Colombia/Belgium), Lucas Bambozzi (Brazil), Natalia de Mello (Portugal/Belgium), Nia Pushkarova (Bulgaria), Niclas Hallberg (Sweden), Nung-Hsin Hu (Taiwan), Per E Riksson (Sweden), Pila Rusjan (Slovenia), Renata Padovan (Brazil), Sigrid Coggins (France), Simone Stoll (Germany), Sojin Chun (Canada), Stina Pehrsdotter (Sweden), Ulf Kristiansen (Norway), Ulysses Castellanos (El Salvador/Canada), Wai Kit Lam (Hong Kong)
Curated by Kika Nikolela (BR/BE)
Kika Nicolela lives and works in Brussels. She has completed a Master of Fine Arts at the Zurich University of the Arts. She has participated in over 100 exhibitions worldwide, including the Kunst Film Biennale (Germany), Bienal of the Moving Image (Argentina) and Bienal de Video y Artes Mediales (Chile). Her videos have been screened and awarded in festivals of more than 30 countries. As a curator, Kika Nicolela has developed programs for several art spaces and festivals, such as the National Gallery (Iceland), Loop Barcelona (Spain) and Wikitopia (Hong Kong). She was an artist-in-residence at the GCC (South Korea), Objectifs (Singapore), Rote Fabrik (Switzerland) and LIFT (Canada), among others.