free ticket
news
Open Air Screenings at the historic center of Athens
May 31, 2018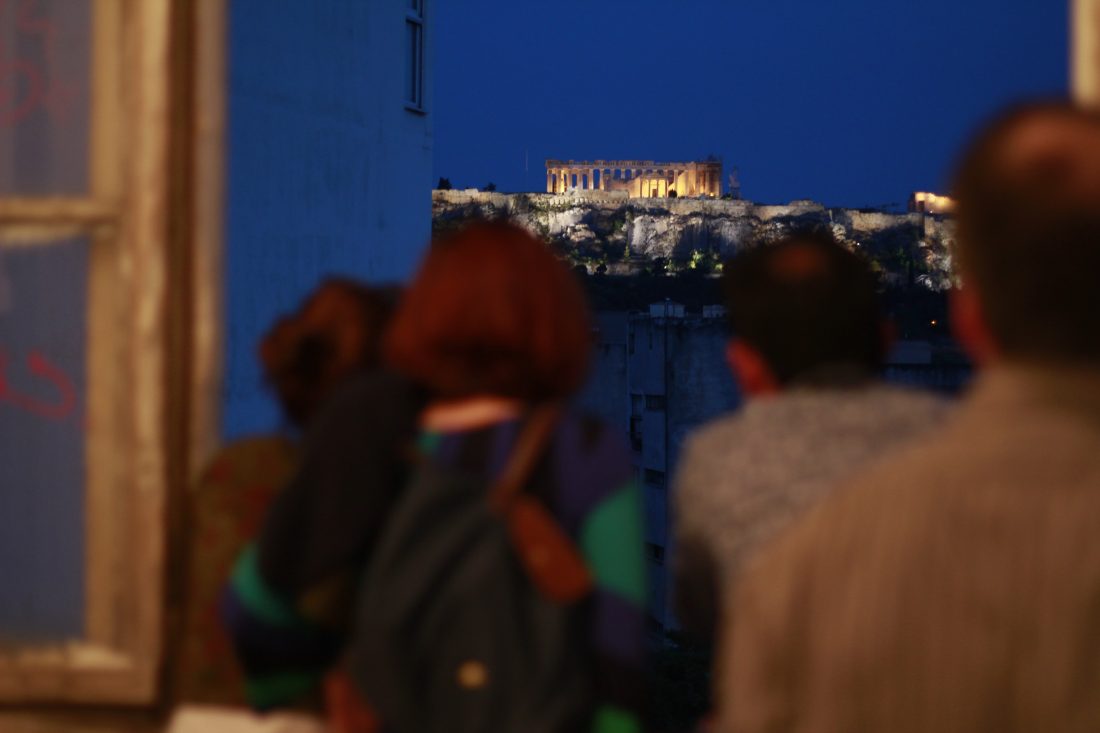 */ 14th Athens Digital Arts Festival | Open Air Screenings at the historic center of Athens
Athens Digital Arts Festival 2018 and the  Organization for Culture and Sports of the Municipality of Athens (OPANDA), following their actions in Athens (Syntagma, Aghia Irini Square, Eleftherias Park, Megaron – The Athens Concert Hall) continue their program at the historic center of the city.
Specifically, for two Saturdays, 2 and 9 June 2018, the Historic Center of Athens and the pedestrian street Miltiadou Street are being transformed to an open-air summer cinema. The screenings will run from 21:00 to 24:00 and they are admission free.
Top Video Art and Animation projects, which were shown at the  ADAF 2018 | Singularity Now, will offer to the visitors of Athens a unique experience of art, technology and science.
#Opanda #CityOfAthens #ADAF2018 #SingularityNow #OpenAirScreenings