free ticket
events
Dream Makers
Thu 24

10:00-23:00

Fri 25

10:00-

Sat 26

10:00-

Sun 27

10:00-
Allegro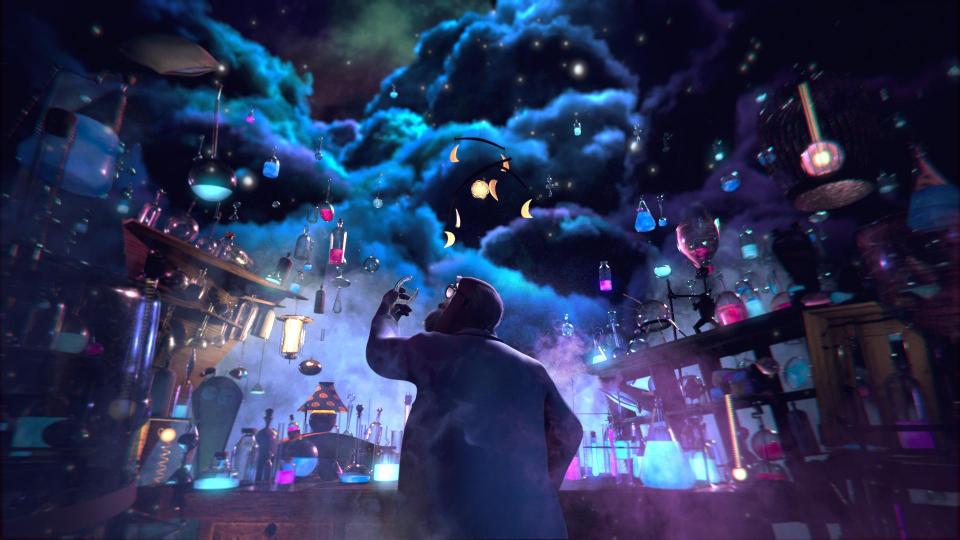 Dream Makers is a creative cooperation puzzle game in Mixed Reality for two players combining a dreamy immersive VR laboratory and a tablet interface that supplies all the necessary ingredients to create, what else? Dreams!
The topic of Dream Makers is aligned with the Greek mythology which sees Morpheus as the God of Dreams. In Dream Makers, the tablet player incorporates Morpheus, depicted in an old laboratory and the VR player is his assistant. If they do not cooperate, they will not succeed.
The two players have to keep the communication alive to combine the right ingredients and reach the desired dream using a Head Mounted Display (HMD) and a tablet. The game demands physical movement, creativity, decision-making, puzzle solving and is surrounded by sound effects, lighting elements and vibration via haptics as feedback for all of the players' actions, whether right or wrong.
The goal is to make the social factor a key element in a VR experience, which is non-existent most of the times.
Dimosthenis Gkantzos, Jan Fiess, Lukas Gotkowski, Aleksandra Todorovic, Eddy Hohf, Fynn Grosse-Bley, Pascal Schelbli, Milena Mayer, Alexander Wolf David, Delta Soundworks, Leonard Kuessner (DE,GR)
Dream Makers has been realized as part of the AniTrailer/AniPlay
project 2017 at the Filmakademie Baden-Wuerttemberg, Animationsinstitut by : Dimosthenis Gkantzos, Jan Fiess, Lukas Gotkowski, and Aleksandra Todorovic.