free ticket
events
Mycophone_Unison
Thu 24

10:00-23:00

Fri 25

10:00-23:00

Sat 26

10:00-23:00

Sun 27

10:00-23:00
The Exhibition Hall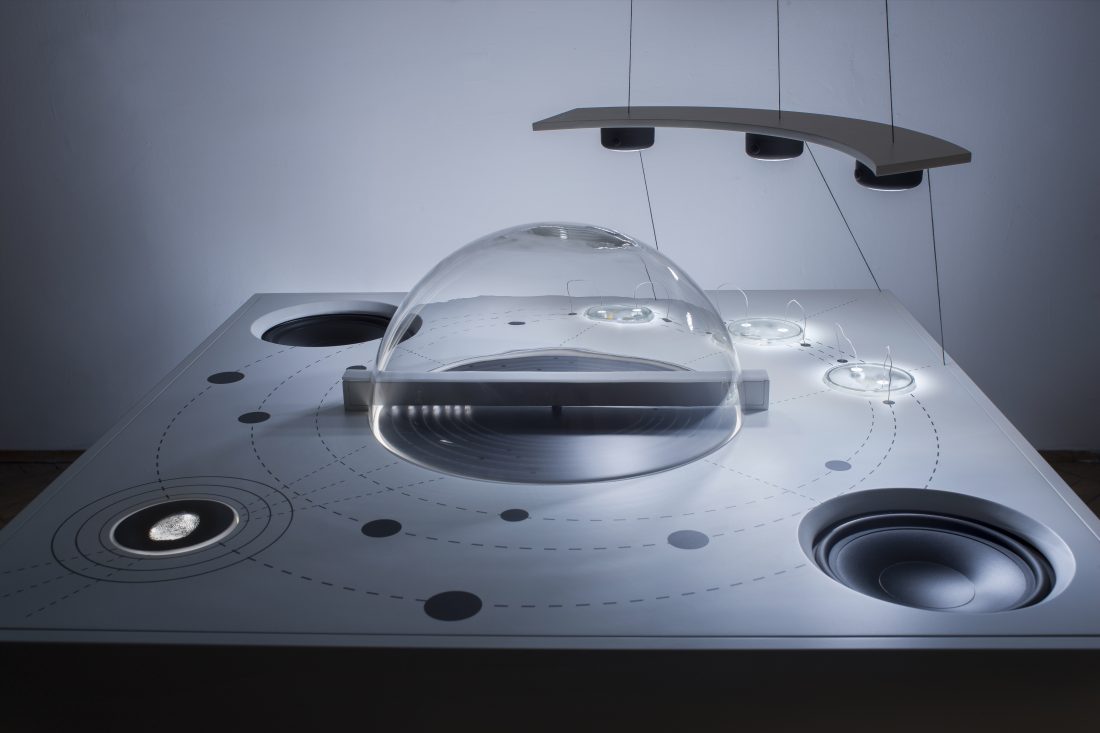 "We are of the universe – there is no inside, no outside. There is only intra-acting from within and as part of the world in its becoming." – Karen Barad
Mycophone_unison in the spacetime of multiplicities serves as a navigation tool. A sound map of intra-action between three microbiomes of the bodies of its creators and the viewer. By pressing the fingerprint the viewer sends a signal to the map that processes it through the central celestial plate to the microbiomes that modulate it as a sound of unison. The multiplicities of the artists are heard as one for one brief moment in the here and now.
Saša Spačal, Mirjan Švagelj, Anil Podgornik (SLO)
Saša Spačal, Mirjan Švagelj, Anil Podgornik combine art, biology and cybernetics to explore posthuman condition, where human beings exist and act as one of many elements in the ecosystem and not as sovereigns. Abandoning the Cartesian system of classification and accepting that the field of technology has expanded not only from hardware to software but also to wetware resulting in hybrid phenomena inscribed in mechanical, digital and organic logic.
They have exhibited at venues such as Ars Electronica, Transmediale, Onassis Cultural Center Athens, National Art Museum of China, Museum of Contemporary Art Metelkova, Kapelica Gallery, Art Laboratory Berlin. Their work was awarded Prix Ars Electronica Honorary Mention and nominated for Prix Cube.