free ticket
events
PoNR / Anomie
Thu 24

10:00-23:00

Fri 25

10:00-23:00

Sat 26

10:00-23:00

Sun 27

10:00-23:00
Nikos Skalkotas Foyer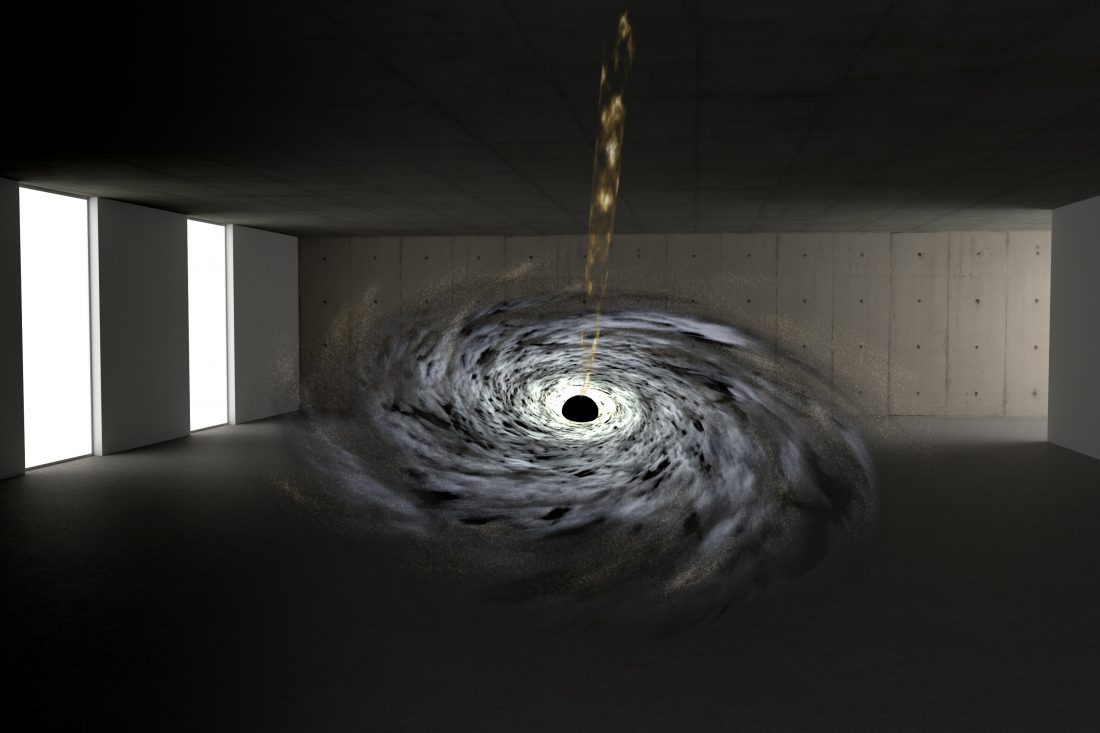 (Point of No Return/ Lawlessness)
The term "Black Hole" was adopted by John Wheeler (1967), describing a region of spacetime exhibiting such strong gravitational effects that nothing, neither Matter, nor Light would be able to escape from inside it. This "Εvent Horizon" within which both Particles and Energy collapse into an unpredictable Singularity, ignoring any established physical Law and capturing inside it any form of Information, was the starting point of inspiration for this piece.
The viewer, once found within the Event Horizon, gets trapped in a personal experience of unremitting consecutive stages: Attraction and Inability to Escape, Catalysis / Abolishment of Information and Identity, and finally Compression / Annihilation in the Singularity.
Fotis Stergiou (GR)
Software Engineer & Interaction Designer (BSc, MSc), studied Computer Science in Thessaloniki and Interactive Systems Engineering in Stockholm. He has worked in Sweden and China before coming back to Greece where he lives today. He specializes in the development of mobile applications while having a strong interest in the design and implementation of multi-modal interactive systems.
Panagiotis Triantafyllidis (GR)
Animator/Creative Technologist (BSc, MA), studied Computer Science in Thessaloniki and won a scholarship for continuing his education in Computer Animation in the UK. He has worked for several years as lab tutor for the Ionian University (Department of Audiovisual Arts) and the Aristotle University (Department of Visual and Applied Arts). Currently he lives and works in Thessaloniki as a researcher and artist, being active across a broad range of disciplines including Animation, Augmented Reality and Interactive Multimedia.
Teaming up as PLASTIK. they complement each other both artistically and professionally, creating advanced interactive New Media pieces with a strong focus on Augmented Reality experiences.