free ticket
events
Sniffing the extraterrestrial
MC 3,2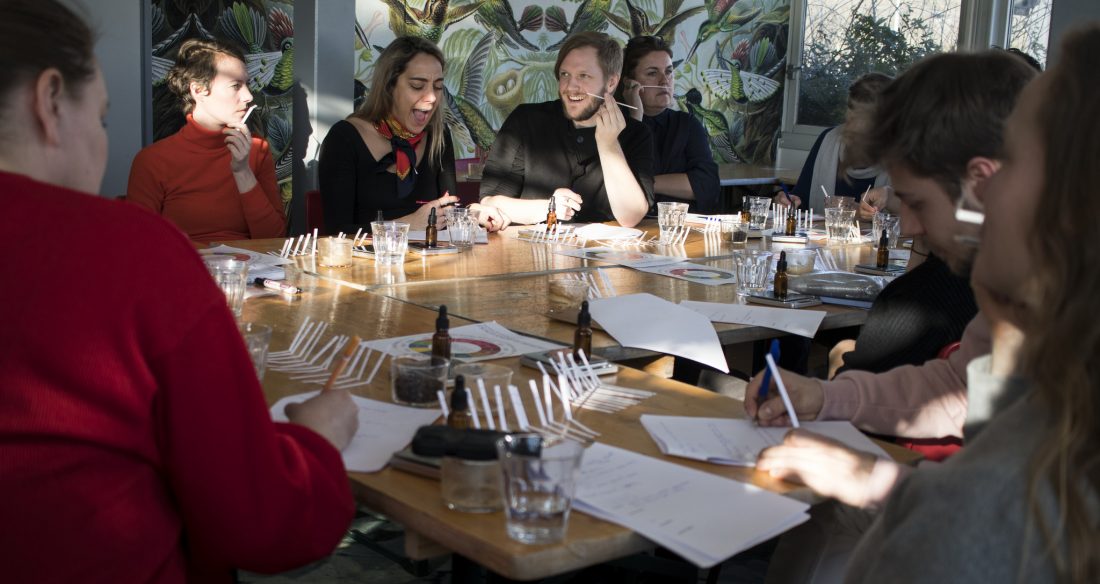 Sniffing the extraterrestrial is an experimental scent workshop involving the creation of different fragrances based on the potential speculation of the existing aromas in extraterrestrial places and the creatures that inhabit those worlds. Grey, Arcturian, Sirians and Nordic aliens, little green men and Flatwood monsters and reptilians. How do all these extraterrestrial creatures smell like?
Free admission, please note limited spaces available.
To reserve a place, please email workshops@adaf.gr including the following details:
Name of workshop you wish to attend
Name/Surname
Contact number
Number of participants
Klara Ravat (ES)
Klara Ravat is an olfactory artist an experimental filmmaker based in Berlin.
After studying qualitative trend research in Barcelona Klara moved to The Netherlands where she graduated with a Bachelor of Arts (ArtScience at The Royal Academy of Arts). At the same time she studied Psychology at the Open University of Catalonia. Klara is the co-founder and the current organizer of the Smell Lab, a community project that focuses on the investigation and practice of the art and science of the sense of smell. In 2017 she teamed up with the Institute for Art and Olfaction, and together they co-produce the Experimental Scent Summit and in 2016-17 she was an artist in residency at Mediamatic, Amsterdam.