free ticket
events
The Impressionist
Thu 24

10:00-23:00

Fri 25

10:00-23:00

Sat 26

10:00-23:00

Sun 27

10:00-23:00
Nikos Skalkotas Foyer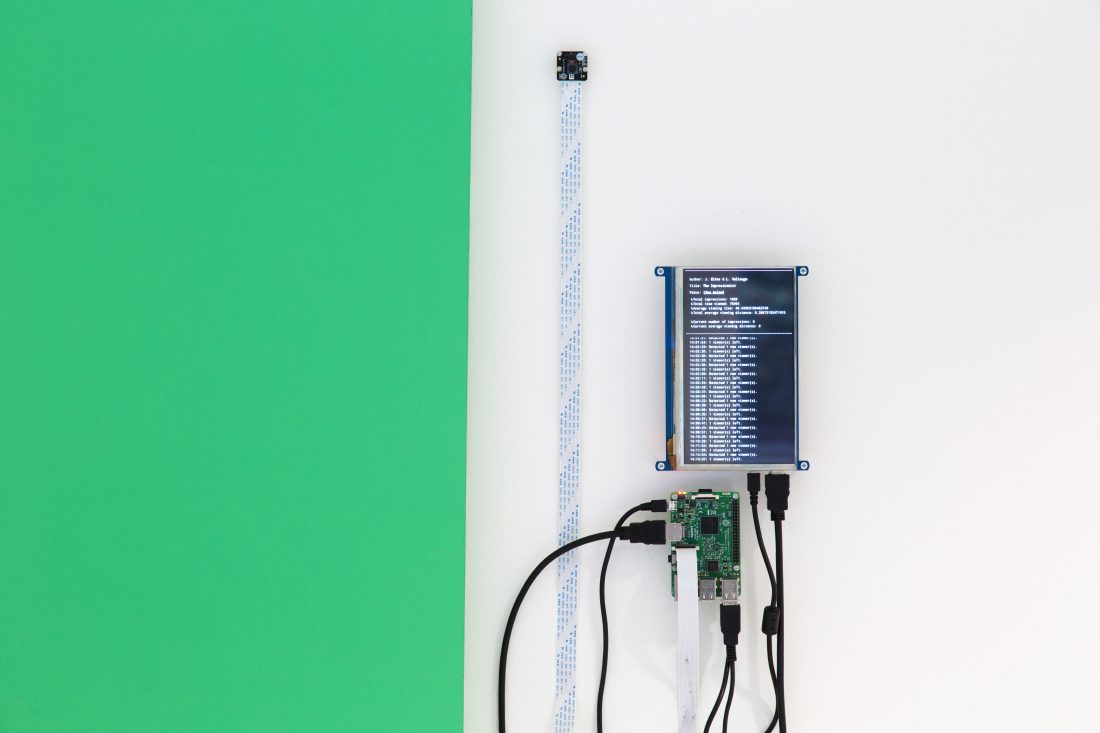 A canvas painted in the color of green which could also be referred to as 'Pantone color of the year' (2017), 'a green screen', or 'a container for anything'.
Rather than an artistic style of painting, in today's context, impression refers to a measurement by which audience is quantified for its engagement to a digital content.
Equipped with a face-detecting camera, the painting adopts this emerging definition for 'impression' to assign it's own value. Accordingly, the artwork speculates; What cultural values remain and what new behaviours emerge at the horizon of digital impressionism itself.
Lukas Valiauga (LT)
Lukas Valiauga (1991) is an interaction designer from Vilnius, Lithuania. Lukas' current practice focuses on investigating relationships and finding poetics within the complex narratives between people, technology, culture and an all-surrounding everyday life.
Jonas Eltes (SE)
Jonas Eltes (1993) is an interactive and computational designer from Kungsbacka, Sweden. Born and raised on the early days world wide web, in the realms of digital and in the nature of anything, he employs computers as a tool to study the complex dynamics of signal based landscapes.
Jonas & Lukas met during their residency at Fabrica, the communication research centre of the Benetton Group, in Italy, 2017."