free ticket
news
Program ADAF 2018 | Singularity Now
May 17, 2018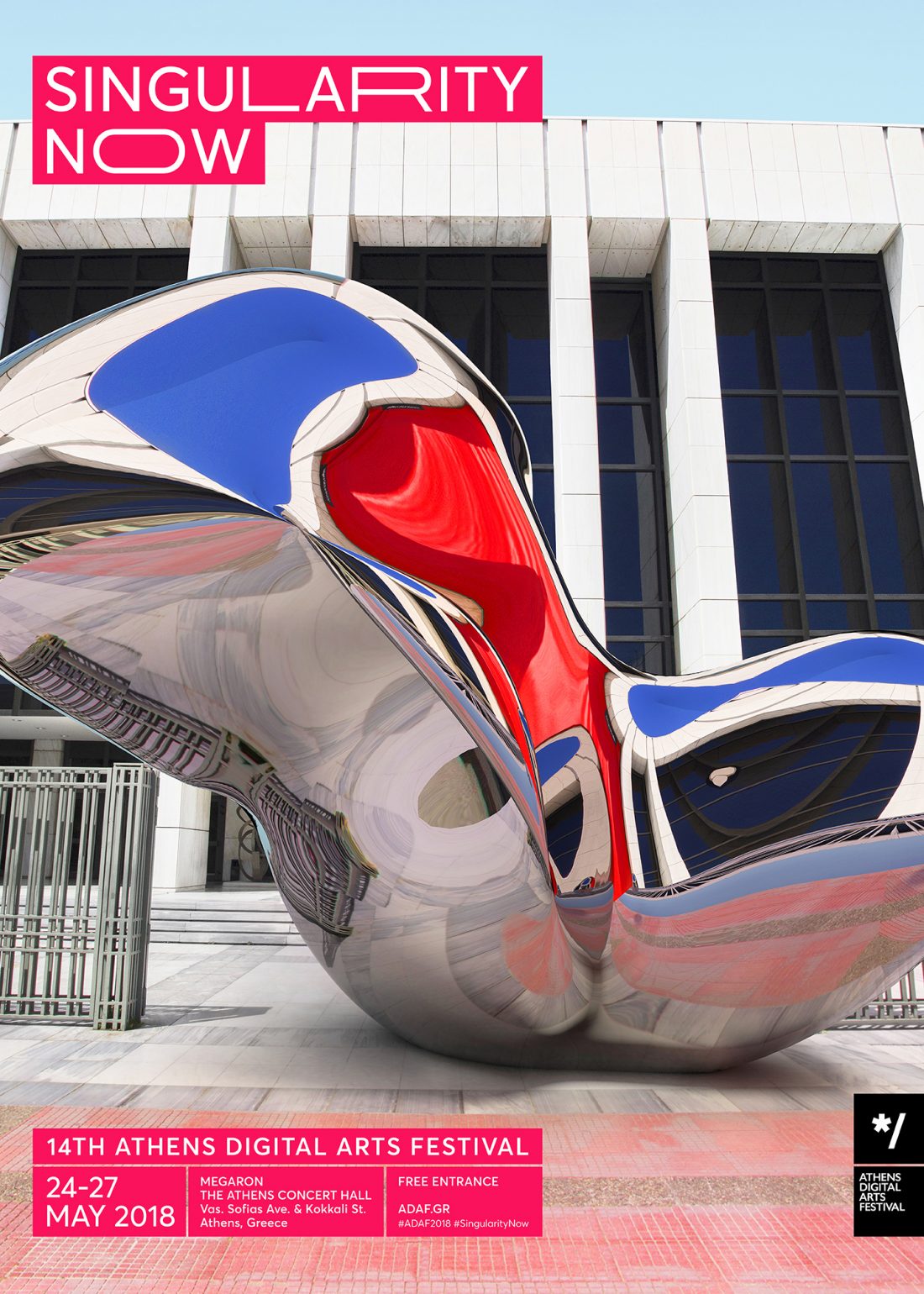 Athens Digital Arts Festival (ADAF), the Greek representative in the international digital arts scene, invites tou at its 14th edition that will take place from 24 to 27 of May. ADAF 2018 will take place at Megaron – The Athens Concert Hall, with the collaboration of the Bridges Cycle.
Moreover, ADAF 2018 organizes parallel activities at public spaces, such as Syntagma Square and Athens International Airport "Eleftherios Venizelos".
See full program:
Under the thematic, Singularity Now, ADAF 2018 explores the unknown future of the upcoming Technological Apocalypse through art, science and technology. Singularity is a notion that has different definitions in the various fields of science. It is the tendency toward infinity, the core of a black hole, the zero point of space and time. It is a scenario where artificial intelligence surpasses humanity, the technological boom becomes infinite and the outcome is unpredictable.
Would you dance with an exoskeleton? Would you meditate through social media? Would you travel to other universes?
24 – 27 May 2018
Main Venue: Megaron – The Athens Concert Hall
Parallel Activities: Syntagma Metro Station, Athens International Airport "Eleftherios Venizelos"
Free Ticket: Book Now!
www.adaf.gr | #ADAF2018 #SingularityNow