free ticket
events
Fluid Bodies: from the Celestial to the Subatomic
Mitropoulos Theater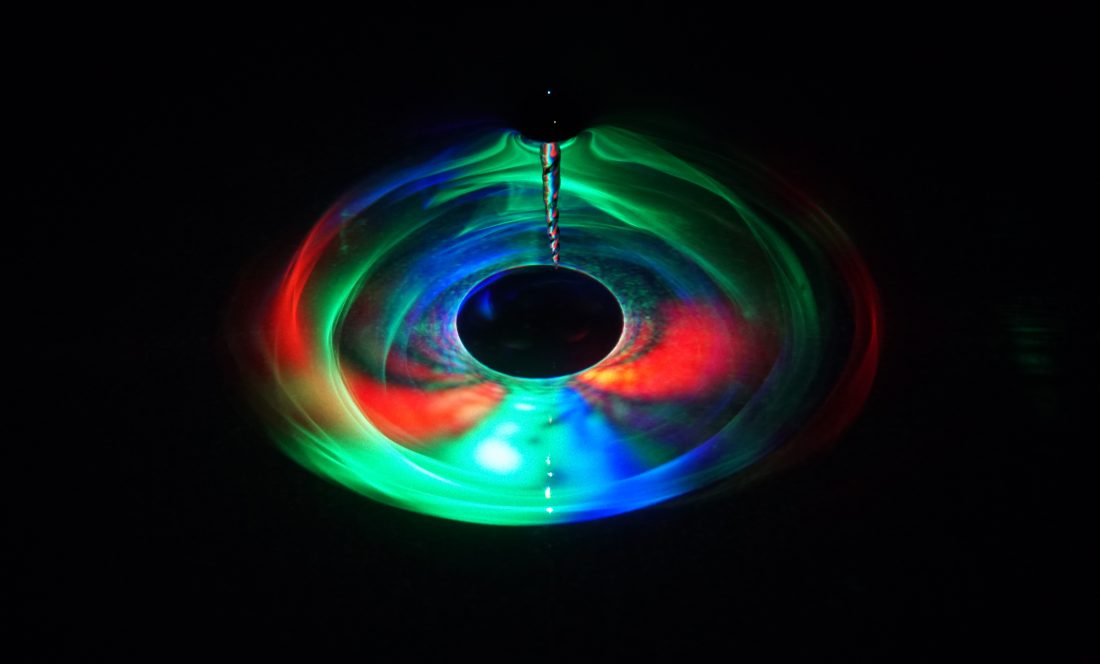 The installations and performances of Evelina Domnitch and Dmitry Gelfand explore exotic fluid phenomena. Pushing the very thresholds of observability, their artworks raise questions as to what can and cannot be ultimately perceived – and comprehended about physical reality. Gelfand will discuss the duo's 20-year artistic practice, culminating in a recent collaboration with the 2017 Nobel Prize winner, LIGO (Laser Interferometer Gravitational Wave Observatory).
In his recent research, Theodosiou has tried to find a relation between the astronomical eras and the symbols in the art of the ancient Greco-Roman period. He proposes, in his scientific published papers, that Moschophoros and Kriophoros statues correspond to the astronomical eras of Taurus and Aries and that exists a "secret" relationship between science and ancient art. Also, it is obvious that Modern Astrophysics theoretically accepts the existence of a super sensory universal space. A fact that even the artists, as Salvator Dali, have realized. The paintings of Dali show and certify the relationship of Astrophysics and modern art.
Evelina Domnitch & Dmitry Gelfand (RU, BY)
Dmitry Gelfand (b.1974, St. Petersburg, Russia) and Evelina Domnitch (b. 1972, Minsk, Belarus) create sensory immersion environments that merge physics, chemistry and computer science with uncanny philosophical practices. Current findings, particularly concerning wave phenomena, are employed by the artists to investigate questions of perception and perpetuity. The duo has collaborated with numerous scientific research facilities, including LIGO (Laser Interferometer Gravitational Wave Observatory), the Atom Institute (TU Vienna), and the European Space Agency. They are recipients of the Japan Media Arts Excellence Prize (2007), and five Ars Electronica Honorary Mentions (2017, 2013, 2011, 2009 and 2007).
Efstratios Theodosiou
Dr. Efstratios Th. Theodossiou, president of the Hellenic Physicists Society, is an astronomer and a Member of the Emeritus Professors Union of the University of Athens. He is a member of the International Astronomical Union (IAU), the Hellenic Union of Physicists etc. He has published a lot of papers in international scientific journals. He has exhibited a rich writing work with more than thirty books in Physics, Astronomy and History and Philosophy of Science. In association with the Professor E. Danezis, he has been creator, presenter and scientific supervisor of two scientific television series.