free ticket
events
Imaginary Science- Science Reactors
MC 3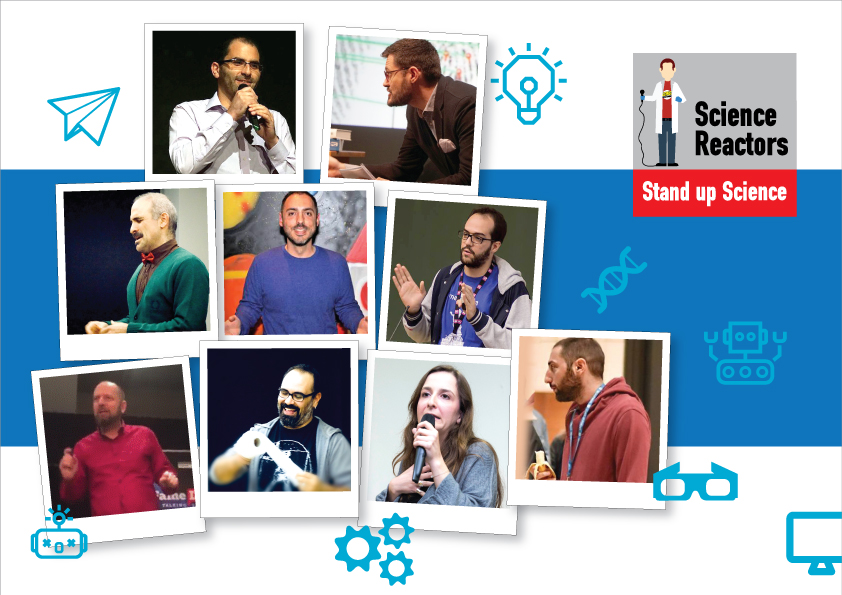 Contemporary science has succeeded to answer serious questions about the world. At the same time technology meets the most extreme imagination. What happens when science tries to guess our thoughts and emotions or tries to resolve metaphysical matters?
Participants:
Stefanos Giatzoglou, biologist « Technological Revelation: from Homo sapiens to Homo limitless…"
Ermis Zacharopoulos, ASOΕ, founder of robotaki "Artificial Intelligence: Man, Machine, and Future"
Meropi Karakioulaki, Biologist /Medical Sciences "Are we alone in this universe?"
Nikos Papadimitriou, Chemical Engineer "The disorder of information"
Thanasis Koustenis, Biochemist "Two Realms. The evolutionary boundaries of utopia meet those of dystopia"
George Galanopoulos, Electrical Engineer "Art vs /+ Technology?"
Thomas Pappas, Mathematician/Programmer "TechnoFBia"
Alexander Sourtzis, Architect "Zodiac hysteria, from Babylon to today"
Presented by Stefanos Giatzoglou
Science Reactors (GR)
The team consists of a group of young scientists with talent in science communication. Since 2014 S.R, work collectively with the goal to communicate knowledge outside the known contexts in entertaining & stimulating ways that inspire curiosity and interest of young audiences for the sciences. Scientists get out of their laboratories and jump on stage to narrate humorous stories of intellectually difficult disciplines and access science unconventionally.