free ticket
events
Acoustic Additive Synthesizer
Thu 24

10:00-23:00

Fri 25

10:00-23:00

Sat 26

10:00-23:00

Sun 27

10:00-23:00
MC3,3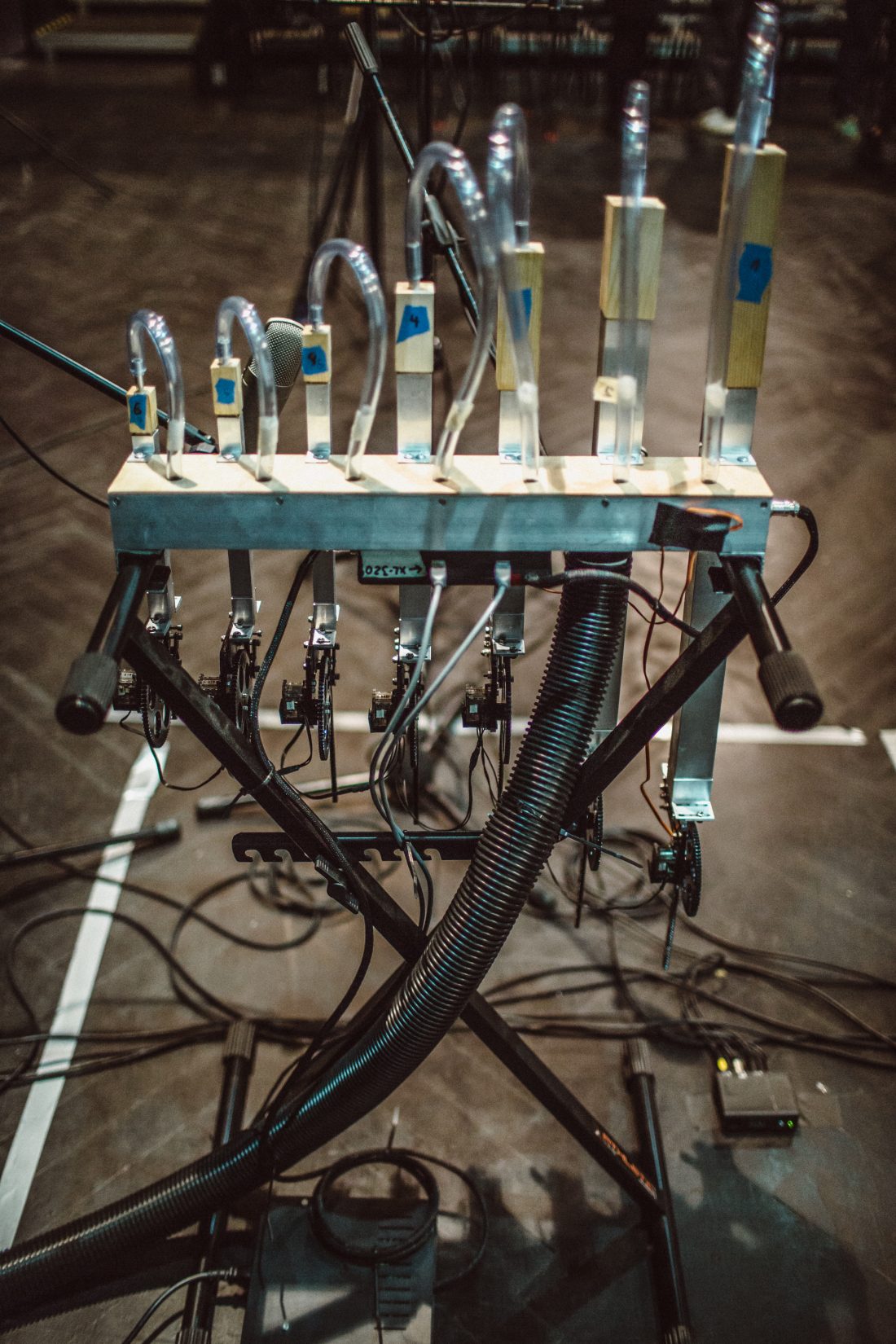 Acoustic Additive Synthesizer is a step towards fully acoustic device that could resynthesize any sound by the means of Fourier analysis and resynthesis. It is in fact small pipe organ, with pitch and volume controlled by a computer. The interaction with AAS is very intuitive – the interface being a microphone, mounted on a stand. AAS attemps to repeat any sound captured by the microphone, being it speech or singing.
AAS won honorary mention at Prix Ars Electronica 2017, and was exhibited during Ars Electronica festival. AAS was featured in semifinals of Guthman Instrument Competition in Atlanta, USA in 2016.
Krzysztof Cybulski (PL)
Musician and sound artist, Krzysztof Cybulski is a co-founder of new media art collective "panGenerator". He received honorary mention at Prix Ars Electronica in 2017 in the category "digital musics & sound art". Two time semifinalist and one time finalist of Margaret Guthman Muscal Instruments competition at Georgia Institute of Technology. He presented his work at events such as Ars Electronica Festival, NIME Conference, Warsaw Autumn Festival, Biennale Wro, and collaborated with artists such as Robert Curgenven, Krzysztof Knittel, Anna Zaradny, Norman Leto, Sławomir Wojciechowski. He'd been awarded art scholarship from Polish Ministry of Culture in 2017 and composition grants in 2013 and 2015.