free ticket
events
AURELIA
MC 3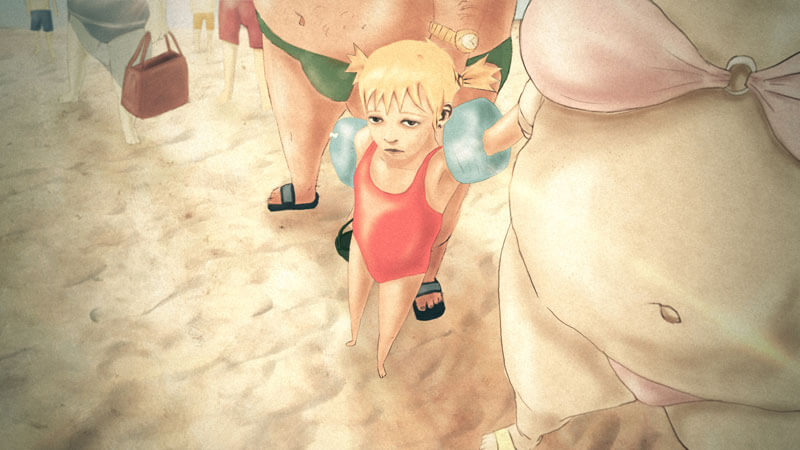 A young girl drifts through the dark, empty city on a lonely journey. Fragments of her past unfold the story of an unusual phenomenon to which her life is bound: a worldwide jellyfish outbreak.
Kreon Krionas, Christos Bourantas (GR)
Christos Bourantas was born and raised in Arta, Greece. He has a degree in Architecture from the NTU Athens and has received awards for his work as an architect, whilst always retaining a pure passion for storytelling. Over the years, he has developed interests across various creative fields (comics, illustration, animation, short stories, music / sound design). In recent years he has been working as a 3D designer, visual artist and filmmaker. "Aurelia" (2015) is his first animated short film. He is based in Athens.

Kreon Krionas was born in Kavala, Greece. He is a self-taught animator/designer with a creative background in short graphic stories, software programming and synth music. His passion for art and digital technologies has led him through various jobs, including graphic design, digital printing and computer support. In the recent years he has been experimenting with animation techniques that combine rotoscoping, CGI and traditional animation. "Aurelia" is his first short film. He lives in Athens.