free ticket
events
BitCoin of Things (BoT) Theory and practice Workshop
MC 3,2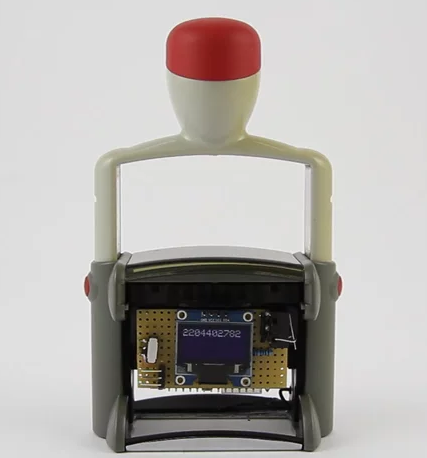 This is a Workshop addressed to those who have concerns with Media Art, Digital culture, Critical Economy, Electronics and Internet of Things (IoT).
Theoretically, it introduces concepts, examples, art-works and books in order to understand Bitcoin and Blockchain world. Practically proposes to work with a basic electronic circuit, welding and microcontrollers building a playful bitcoin miner. The objective is to transform daily life objects (E.g. Maracas, hammers or salt shakers) into Bitcoin miners able to connect to the blockchain, calculating a hash to trying to get a reward of 12.5 Bitcoins.
Free admission, please note limited spaces available.
To reserve a place, please email workshops@adaf.gr including the following details:
Name of workshop you wish to attend
Name/Surname
Contact number
Number of participants
César Escudero Andaluz (ES)
César Escudero Andaluz is an artist and researcher focused on Human-Computer Interaction, interface criticism, digital culture and its social and political effects. His work spans image-making, sculpture, videogame, installation, networked culture, IoT, robotics, media archaeology. Since 2011 he is researching at the Kunstuniversität Linz in Interface Culture LAB. His artworks have been shown in international electronic-art events, museums, galleries and conferences including ARS ELECTRONICA CENTER (AT) /ZKM (DE) ISMAR2015 (JP) / WRO2015 (PL) / TRANSNUMERIQUES (FR) / HANGAR. ORG (ES) / KIKK (BE)/ ROME MEDIA ART FESTIAL (IT)/ ADAF (GR).
Martin Nadal (ES)
Martin Nadal (BSc) is an artist/developer based in Linz and studying the Interface Cultures program at KunstUni. In the past years he has collaborated in a variety of projects and taught some workshops related to art and technology. He is also interested in illustration and cinematography. And lately is developing few works about bitcoin and cryptocurrencies. His works have been shown at Medialab Prado (ES), Ars Electronica(AT), AMRO Festival (AT)  Settimana della scienza (AT),ZKM(DE),ADAF(GR)