free ticket
events
BRAIN MESSAGE
Thu 24

10:00-23:00

Fri 25

10:00-23:00

Sat 26

10:00-23:00

Sun 27

10:00-23:00
New Exhibition Space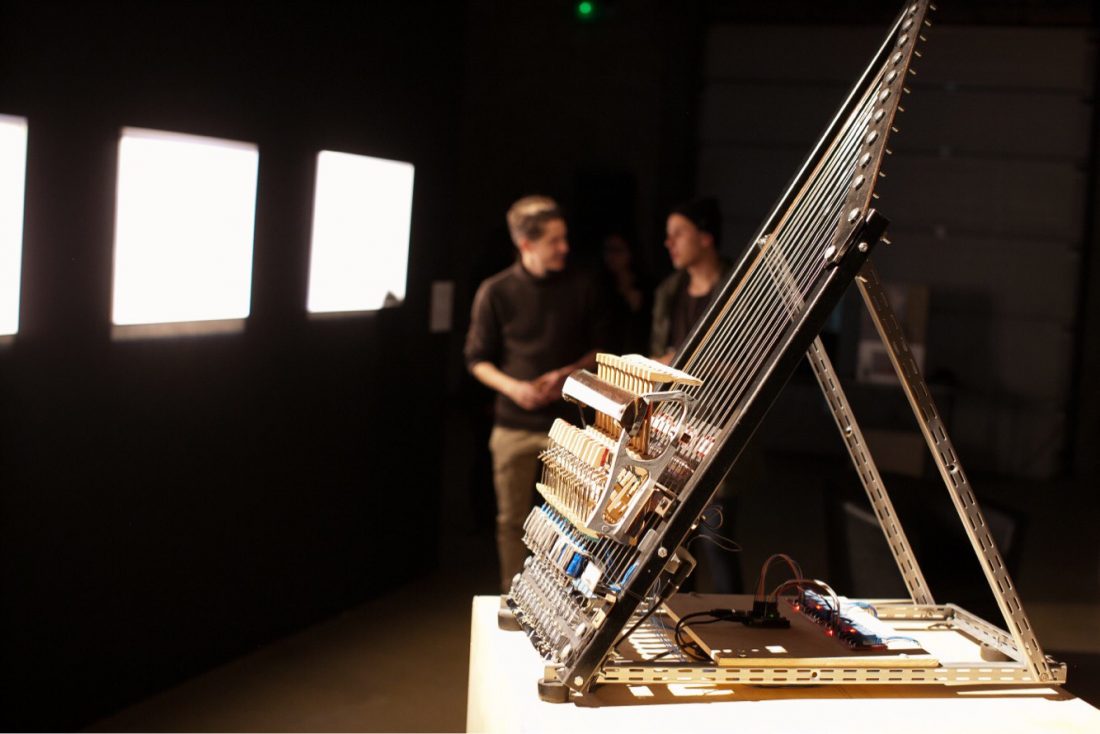 Art as a free platform provides alternatives for the researches of science and technology. The artwork reflects a feedback between human and technology, the digitalisation of human body's internal processes and the use of biofeedback in the art. Electroencephalography which is commonly used in neurology science to record brain wave activity, here allows visitor to affect the sound of the sound sculpture using their mind power. Strings are tuned in half tone whole tone scale. Neurosky MindWave records beta waves which is characterised by concentration, attention state and active thinking. The higher the incoming beta signal, the higher tone has been played.
GUNTA DOMBROVSKA (LV)
Gunta Dombrovska during the studies of new media art, she started to combine sound with new media techniques thus creating experimental works of art. The main theme of her artwork is a digitalization of the biological processes and movements of the human body and using it as an element of interactivity to affect and control other processes and devices.