free ticket
events
Breathless
Thu 24

10:00-23:00

Fri 25

10:00-23:00

Sat 26

10:00-23:00

Sun 27

10:00-23:00
The Exhibition Hall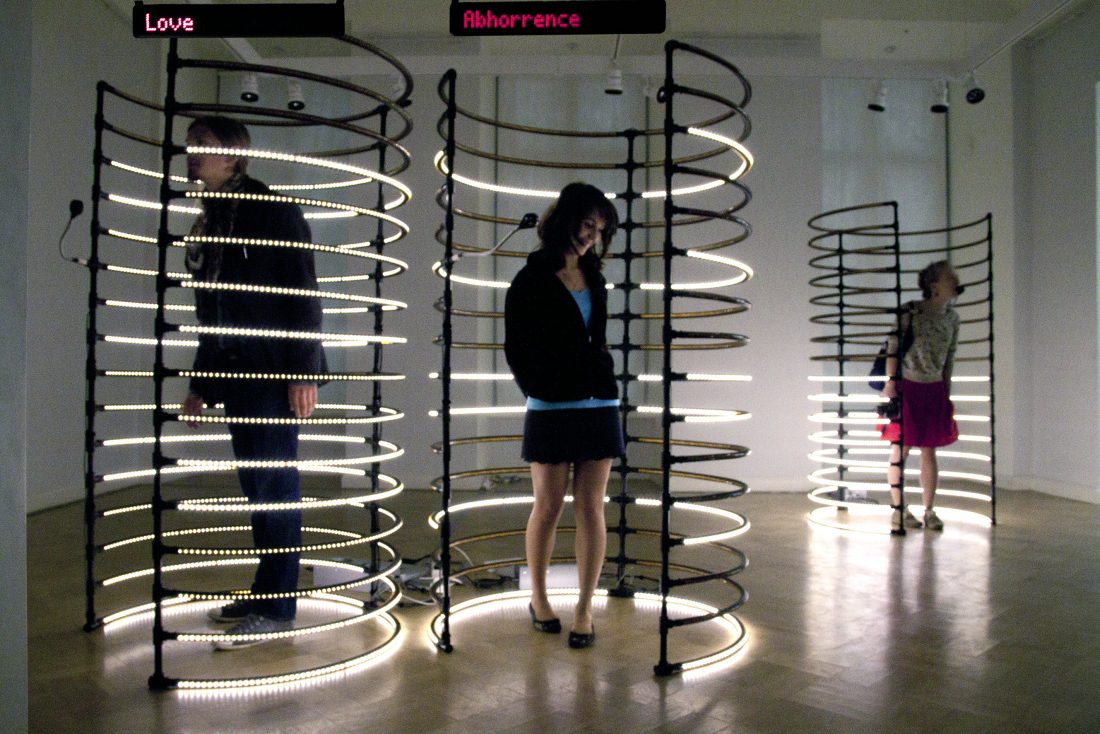 The installation consists of three interactive light objects. Two of them are directly connected to an RSS news feed, which keeps track of around 50 newspapers. Its program is set up to search words and notions related to the concepts of fear and desire – motors of human behaviour.
The third object is wirelessly connected to the street and the number of its diode lines illuminated depends on the levels of noise pollution. Inside each of objects is an anemometer. The viewers can blow on the device transforming the work with their breath, influencing the lighting and mutating the words into meaningless marks.
Ηuawei warm supporter of AI artworks, at the 14th Athens Digital Arts Festival
Alexandra Dementieva(RU)
She studied journalism and fine arts in Moscow and Brussels. Her main interests focus on social psychology and perception and their application in multimedia interactive installations. The projects explore the spectator's depths of perceptual experience and the interaction of the individual spectator with the exhibition as well as with other visitors. Thus, they become the centre of the project or the main actor in the performance. Her work has been exhibited internationally – Brazil, USA, Spain, Mexico, Germany, Switzerland, Korea, Italy, etc.