free ticket
events
CAPILLARIES CAPILLARIES
Dimitris Mitropoulos Hall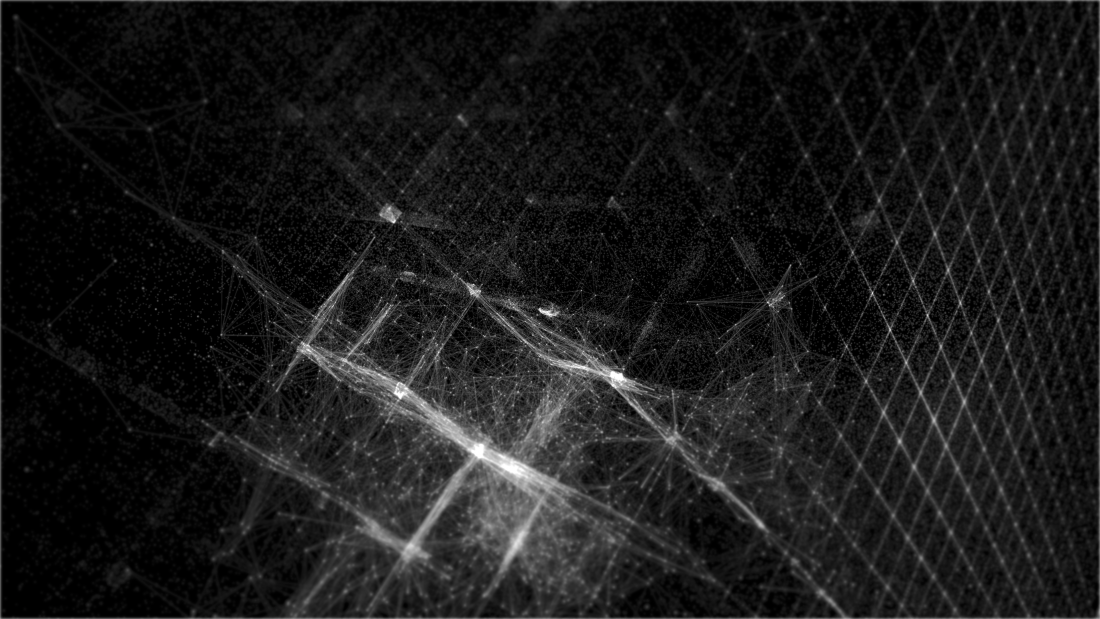 Capillaries Capillaries is an audiovisual composition based on a non-hierarchical and bi-directional relationship between sound and image in real-time. The piece does not represent a visualisation of music or sonification of an image but rather a tangle of audiovisual interactions. The work explores the idea of an audio-visual-time object where shape, time and sound interact with one another. The main focus of the piece are the structures that emerge from the force field that pulls such object towards two opposite extremes – tidy precomposed order or generative chaos. The situation reflects the id-ego-superego model which represents the conceptual background.
Book your free ticket at Viva
Tadej Droljc (SLO)
TADEJ DROLJC (b. 1981) is a Slovenian interdisciplinary artist and creative coder who works in the field of electronic music, computer-generated audiovisual composition and intermedia art. His recent work is focusing at the non-hierarchical approach to real-time audiovisual composition. For his recent work Tadej was awarded the Lumen Prize Student Award, Dennis Smalley scholarship in electroacoustic music and he won the Most Promising Video Artist prize at Madatac. Tadej performed and exhibited his works at the festivals or galleries around the globe such as L.E.V., Ars Electronica, Brighton Digital Festival, Galerija Kapelica, Madatac, Electric Spring or Spektrum among others.