free ticket
events
Dissonance
MC 3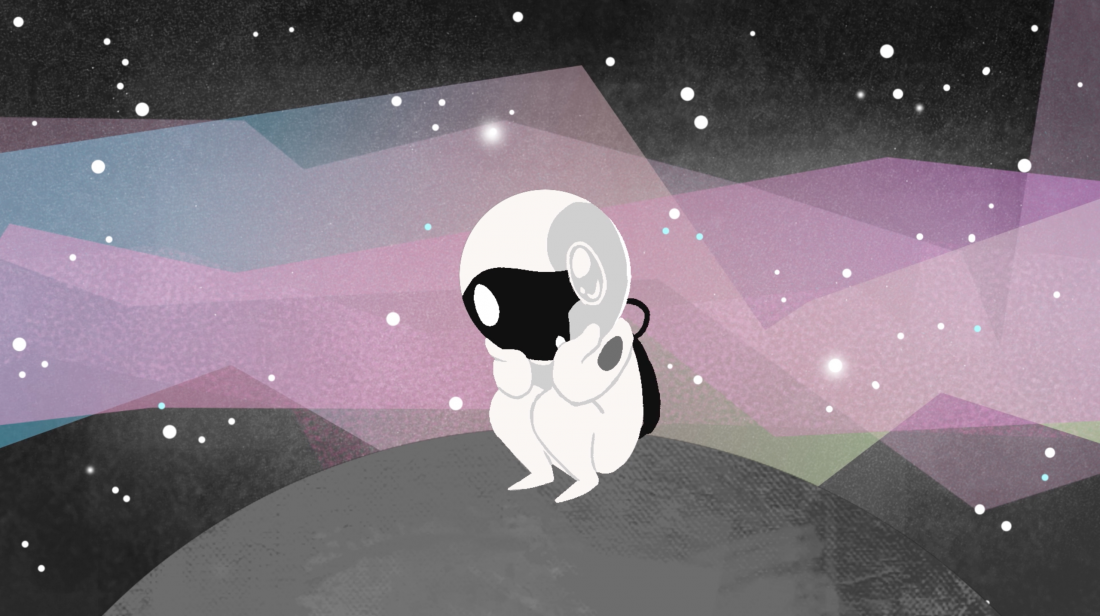 Space is a vast and empty expanse, yet its absence of sound is seldom thought about. For one spaceman this absence deprives him of a memory he's beginning to forget.
Dissonance is a thoughtful short film about holding onto the things that make people strong when they find themselves in tough times.
Abigail Lamb (UK)
Abigail Lamb is a Scottish animator and filmmaker. Having completed her BA(Hons) in Animation at Edinburgh College of Art, she has had her work featured in a number of programmes, including the Edinburgh International Film Festival, as well as the independent arts festival, Hidden Door.Her current work is focused on the way animation can contribute to documentary.