free ticket
events
Dökk
Banquet Hall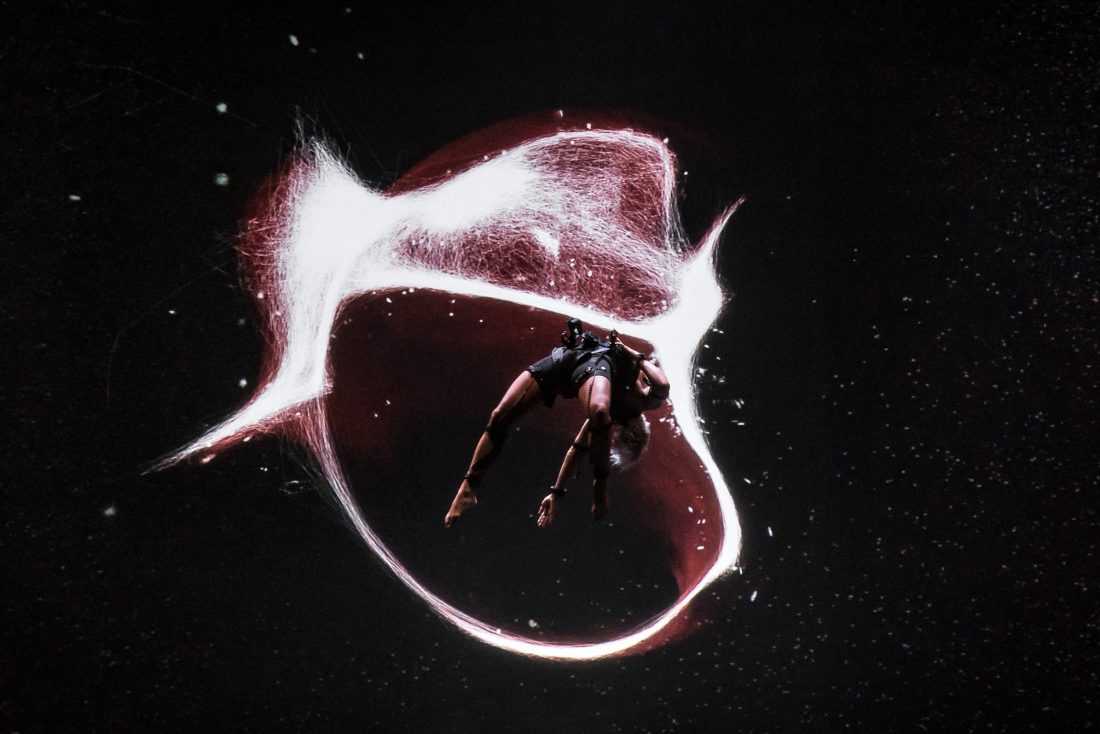 Dökk ('darkness' in Icelandic) is the new live-media performance by fuse* and the natural evolution of Ljós ('light'). Dökk is about a journey throughout a sequence of digital landscapes where the perception of space and time is altered. Dökk's scenography is designed for delivering a sense of deep interdependence between the protagonist and the world surrounding her. In order to represent this concept, a system has been created which processes real-time data from biometric and movement sensors as well as data coming from social networks. These data, together with the performer's biometric data, make the performance different every time it is staged.
Book your free ticket at Viva
fuse* (IT)
fuse* is a studio and a production company that operates in the field of digital arts and design with the aim of exploring the expressive potential offered by the creative use of code and digital technologies. Ever since the outset, the studio's research has focused primarily on creating profound audience engagement, searching for new languages that may heighten the emotional impact of the narrative. Adopting a modus operandi which valorises pure experimentation and an empirical approach to the creative process, the goal is to push back the limits and seek out new interplay between light, space, sound and movement.