free ticket
events
Elle et la poule
MC 3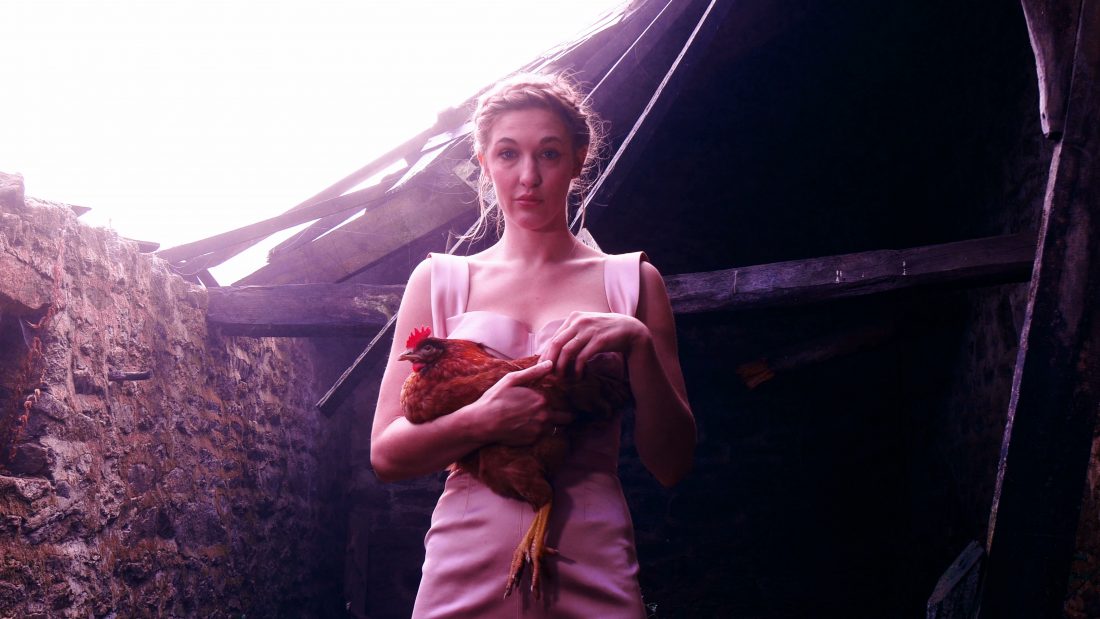 She has a story to tell, with the chicken as witness. Using black humor, a sharp monologue and displaced feminine stereotypes, THE CHICKEN AND HER dives deeply into the difficult issues such as sexual abuse and violence against women. This film is part of DOLLHOUSE, a multi-disciplinary collaboration project between Manon fait de la Danse (Canada), Bye Bye Princesse (Canada) and Kika Nicolela (Brazil/Belgium).
Kika Nicolela (BR/BE)
Kika Nicolela has completed a Master of Fine Arts at the Zurich University of the Arts. She has participated of over 100 exhibitions worldwide, including the Kunst Film Biennale (Germany), Bienal of the Moving Image (Argentina) and Bienal de Video y Artes Mediales (Chile). Her videos have been screened and awarded in festivals of more than 30 countries. As a curator, Kika Nicolela has developed programs for several art spaces and festivals, such as the National Gallery (Iceland), Loop Barcelona (Spain) and Wikitopia (Hong Kong). She was in residence at the GCC (South Korea), Objectifs (Singapore), Rote Fabrik (Switzerland) and LIFT (Canada), among others.