free ticket
events
Force Field
Dimitris Mitropoulos Hall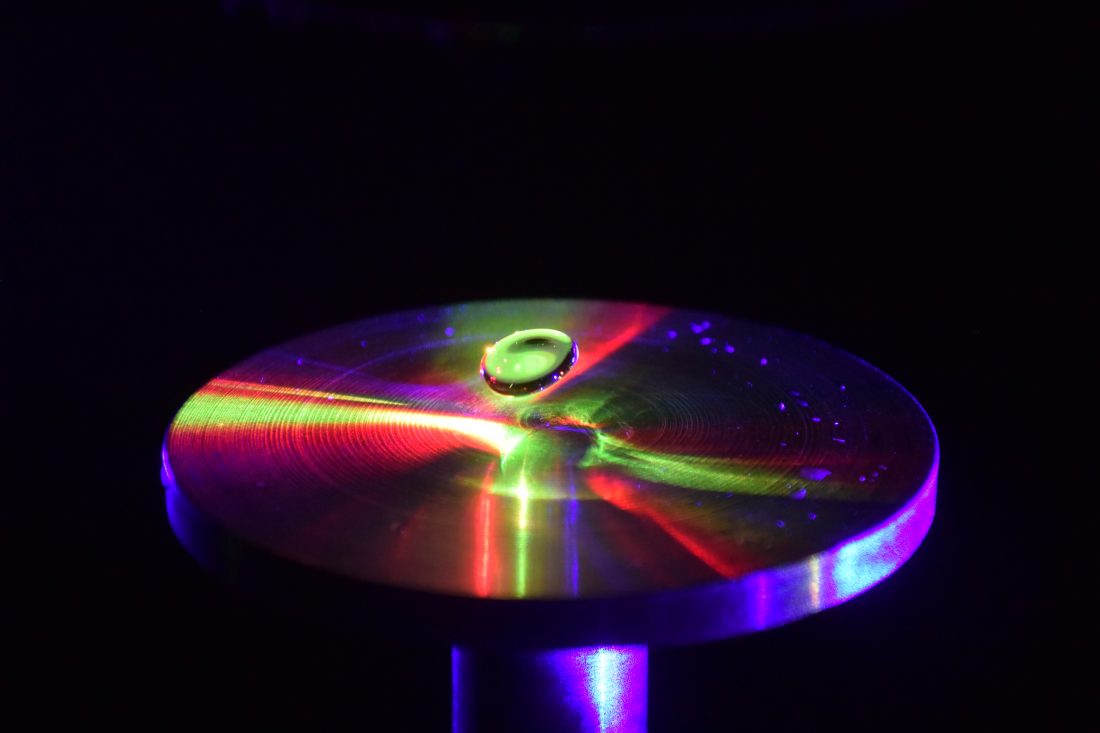 Since the 1970s and 80s acoustic levitation techniques have primarily been applied by NASA and ESA to trap and navigate otherwise uncontrollable samples in microgravity.  However, in the last two decades the same methods have also been used as a powerful means of containerless manipulation on Earth. In Force Field, acoustically levitated water droplets resonate, vaporise and reassemble into spheroids, toroids and oscillating polygons while spinning nearly devoid of shear. The performance simultaneously taps into the 3-dimensionality of sound, the elusive physicality of water, as well as the rotational dynamics of celestial and subatomic bodies.
Book your free ticket at Viva
Dmitry Gelfand, Evelina Domnitch (RU/BY/NL)
Dmitry Gelfand (b.1974, St. Petersburg, Russia) and Evelina Domnitch (b. 1972,Minsk, Belarus) create sensory immersion environments that merge physics, chemistry and computer science with uncanny philosophical practices. Current findings, particularly concerning wave phenomena, are employed by the artists to investigate questions of perception and perpetuity. The duo has collaborated with numerous scientific research facilities, including LIGO (Laser Interferometer Gravitational Wave Observatory), the Atom Institute (TU Vienna), and the European Space Agency. They are recipients of the Japan Media Arts Excellence Prize (2007), and five Ars Electronica Honorary Mentions (2017, 2013, 2011, 2009 and 2007).