free ticket
events
Freedom
MC 3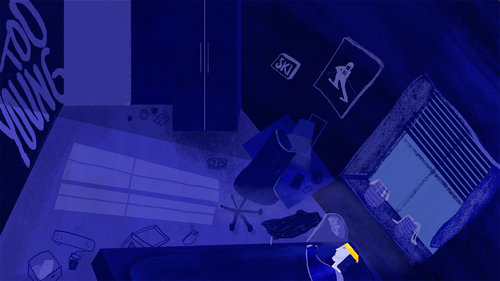 Striving for a professional skiing career means you are going to be subjected to great pressure. The main character, is struggling to find his place in the world after giving up his career as a potential professional skier. This animated documentary explores how high expectations can lead to frustration and anxiety.
Kathrin Steinbacher (AT)
An Austrian illustrator,animator currently based in London. Kingston graduate currently studying animation at RCA.