free ticket
events
I Want to Fit In
Thu 24

10:00-23:00

Fri 25

10:00-23:00

Sat 26

10:00-23:00

Sun 27

10:00-23:00
Dimitris Mitropoulos Foyer & Allegro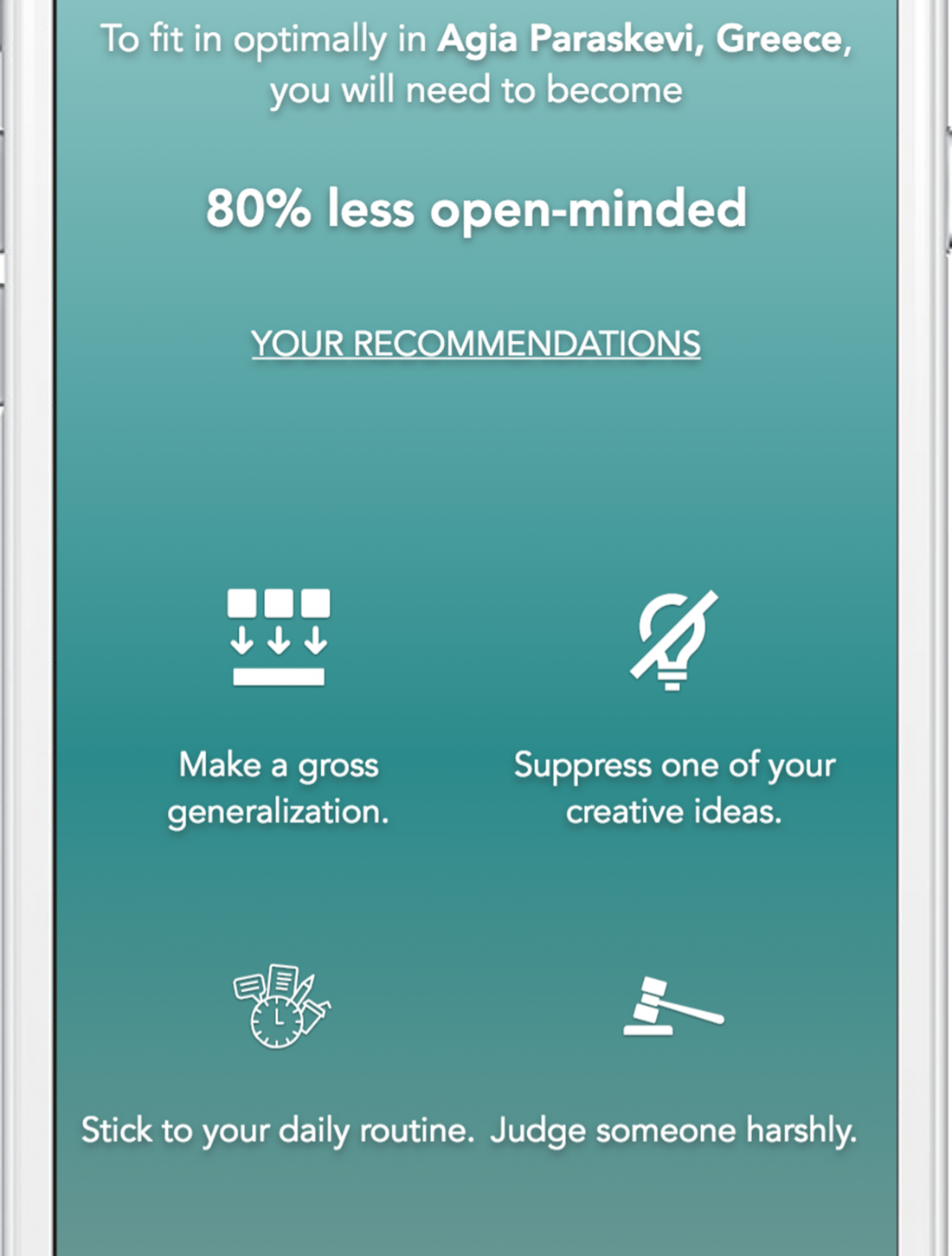 I Want to Fit in is a satirical location-based service that guides the user through making the necessary modifications to their personality to match the average personality in an area, so they can better mingle with the local population. To find the average personality for a location, the service analyzes a large collection of local tweets using machine learning. In an era when the perceived inability to assimilate is being weaponized by xenophobes to deny people mobility, I Want to Fit in creates a space to reflect on all the invisible pressures migrants face when participating in a new culture.
Anastasis Germanidis (GR)
Anastasis Germanidis is a Greek artist, researcher, and software engineer. His projects explore the effects of new communications technologies and artificial intelligence systems on personal identity and social interaction. His artwork has been shown internationally across the US and Europe, including at Ars Electronica Export and CPH:DOX, and featured in The Telegraph, WIRED, NRC Handelsblad, The Irish Independent, and Mashable, among other places. He is currently a graduate student at NYU Tisch School of the Arts.