free ticket
events
Impenetrable as Night
MC 3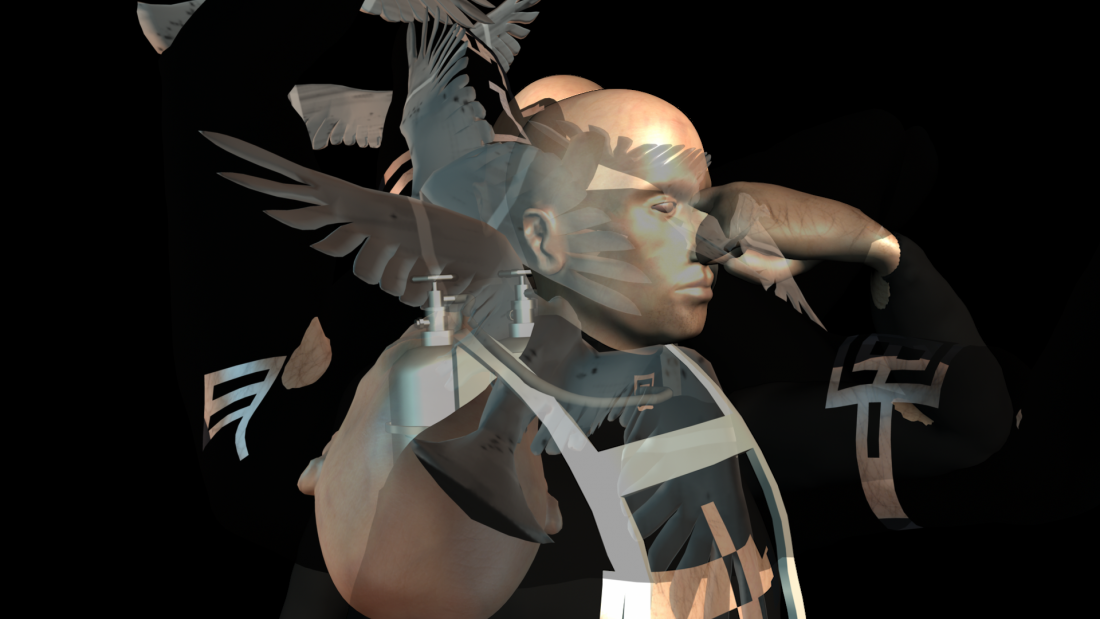 "Impenetrable as Night" takes inspiration from the landscape of northern Iceland as virtual site for a demented tactical and techno-spiritual training camp. Covert mountain-like structures in the fjord reveal themselves to be hybrids of bunker and landscape, and metaphors for "the closet." Animated figures perform actions that blur the line between worship, ritual violence and queer eroticism. The iconic icelandic "hot tubs" become potential sites for some sort of sinister training activity, violent or erotic ritual. The virtuality of the space is revealed consciously via the inclusion (and revelation) of the 3D wireframe, the visible glitch, the use of real-time rendering of individual frames screen-recorded from Maya, and puncturing and layering of spaces that don't conform to conventions of believable 3D space.
Benjamin Rosenthal (USA)
Benjamin Rosenthal holds an MFA in Art Studio from the University of California, Davis and a BFA in Art (Electronic Time-Based Media) from Carnegie Mellon University. His work has been exhibited internationally in such venues/festivals as the Stuttgarter Filmwinter (Stuttgart, Germany), High Concept Labs at Mana Contemporary (Chicago, IL), ESPACIO ENTER: Festival International Creatividad, Innovacíon y Cultural Digital (Tenerife, Canary Islands), FILE Electronic Language International Festival (São Paulo, Brazil), Vanity Projects (New York, NY), Locomoción Festival de Animacion (Mexico City, Mexico), and online via the Istanbul Contemporary Art Museum (Is.CaM), among others. He is currently one of the 2016-2017 artists-in-residence at the Charlotte Street Foundation in Kansas City. Pulling from a variety of fields in the humanities and sciences, he questions the authenticity of our physical experience in an age where the boundaries between reality and the virtual become indistinguishable. Rosenthal is Assistant Professor of Expanded Media, in the Department of Visual Art at the University of Kansas where he teaches Video Art, Performance Art, and interdisciplinary practices.