free ticket
events
INDETERMINATION137
MC 3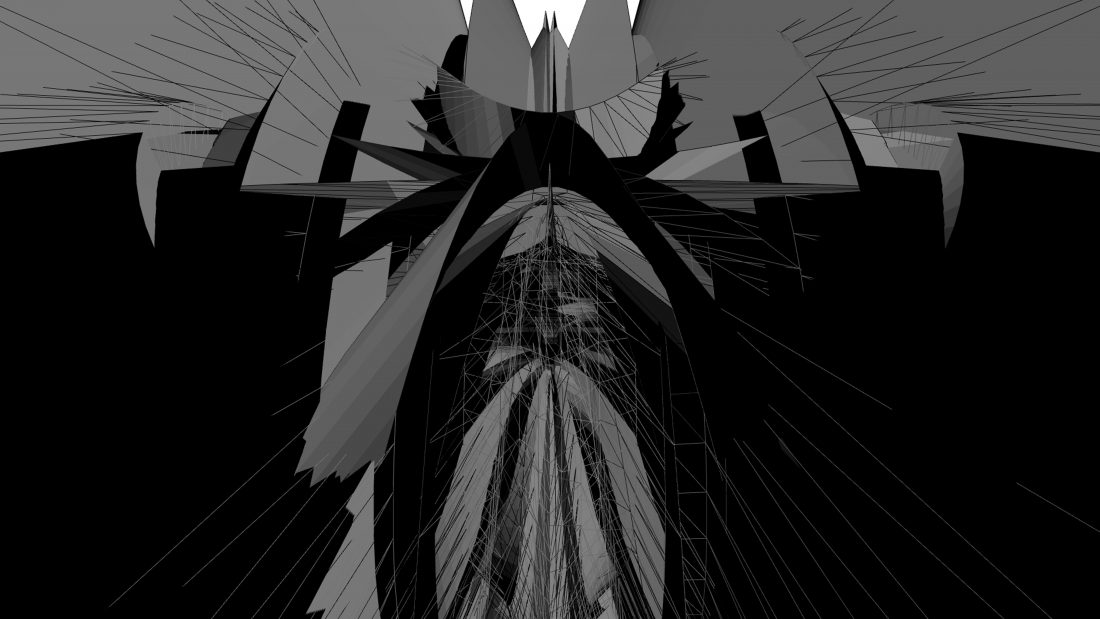 "INDETERMINATION137 was born of the superformular algorithm by Johan Gielis. Gielis suggested that the formula can be used to describe many complex shapes and curves that are found in nature.
The sound peaks modify some of the superformula parameters, the sound determines fast instantaneous 3d shapes, small flashes referring to an imaginary world of skeletons, horn of aries, skulls, bones.
The algorithm through the formula reproduces different shapes that we can see in nature, the audio synthesis (FFT) generates shapes which will always be altered by creating an undetermined flow of 3D structures, rendered in real time across MAX MSP JITTER.
Spirli Alessio (IT)
Alessio Spirli Born in Rome (Italy) 30/09/1979.
Graduated on scenography at the Academy of Fine Arts in Rome with a Master in Interaction Design at the University of Tor Vergata Rome, computer engineering department, participated as an author of experimental animation, in many festival: video mapping, video art, experimental cinema.
Currently Alessio Spirli works for Motus Theatre Company  in Rimini, Italy as a Videoartist, Lighting designer and Stage manager.