free ticket
events
Interférences
Dimitris Mitropoulos Hall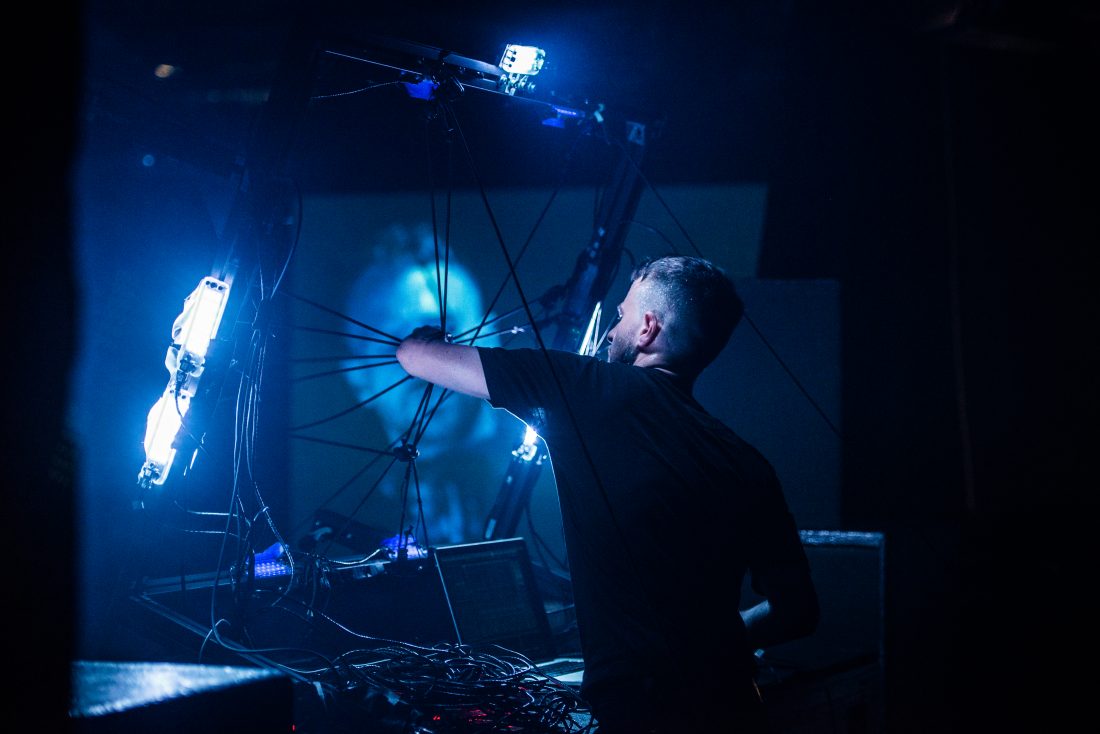 Interference (String Network) is an audiovisual performance that explores the possibilities of embodiment of an electroacoustic work in real time through gestural interaction with a unique audiovisual device. On stage, an audioreactive play of light unfolds gradually: Alexis Langevin-Tétrault (CA) builds a network of strings with which he interacts to create a sound universe between the industrial noise, electronica and acousmatic music. Through the staging of corporality and the dialectical relationship between the human and the machine, Interférences (String Network) presents an allegory of the globalized and interconnected modern world in which the individual seeks to derive meaning from his experience and attempts to preserve its freedom of action.
Book your free ticket at Viva
Alexis Langevin-Tétrault (CA)
As a composer and stage artist, Alexis Langevin-Tétrault has contributed to a variety of experimental music projects under the guises of QUADr, Falaises, DATANOISE, BetaFeed, Alexeï Kawolski and Recepteurz, while also scoring short films and composing stage play music. His work is characterized by physical performance, scenographic work, the thorough use of digital audio technologies, exploration of sound timbre and conceptual reflection. His work has been presented internationally in numerous festivals and venues. His work was rewarded by Foundation Destellos in 2014 and 2015, by SOCAN Foundation in 2015, and also by Exhibitronic festival, International Electroacoustic Music Week (SIME) and fondation Musiques & Recherches in 2016.