free ticket
events
Interstitial
MC 3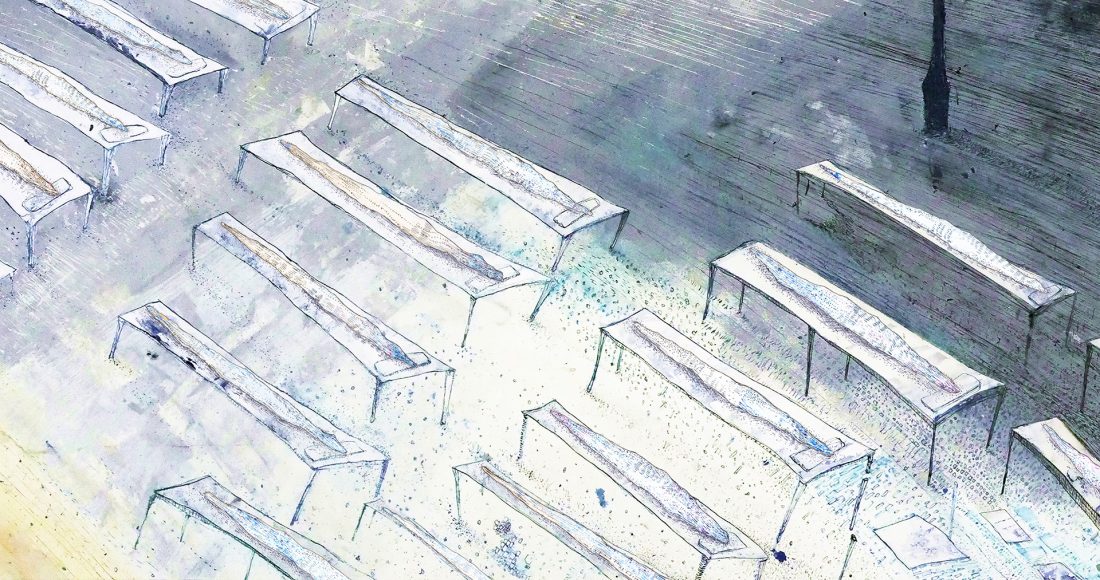 "This film is about the individuality in the serial solidarity of the individual; how to be single? In the continuous identity of atoms, what can divide it from the plurality? 
What can divide it from the continuous time?
Painting could be considered within the realm of animation in the broad sense of the word "animate". The director investigates animation as painting and contemporary art as animation from this perspective. It is stop-motion painted animation on 10.8m by 1m (35.4ft by 3.3ft) wide paper canvas. Focusing on the different temporalities between painting and the moving image, he creates paintings in which time has a linear progression, and creates animation with those materials. The movement of time in the moving image is substituted in the painting by the physical movement of viewers body, and at the same time, all the time within the moving image is stored within a single space in the painting."
Shunsaku Hayashi (JP)
Shunsaku Hayashi (b.1992) is a Japanese artist. He studied Fine Art at Goldsmiths University of London as a trainee under the Japan Cultural Ministry Abroad Research Fellowship for up and coming artists from 2012 to 2015. His recent film won the Chris Frayne Award for Best Animated Film at 55th ANN ARBOR FILM FESTIVAL, and Golden Horseman for Animated Film at 28th FILMFEST DRESDEN.