free ticket
events
Lost control
MC3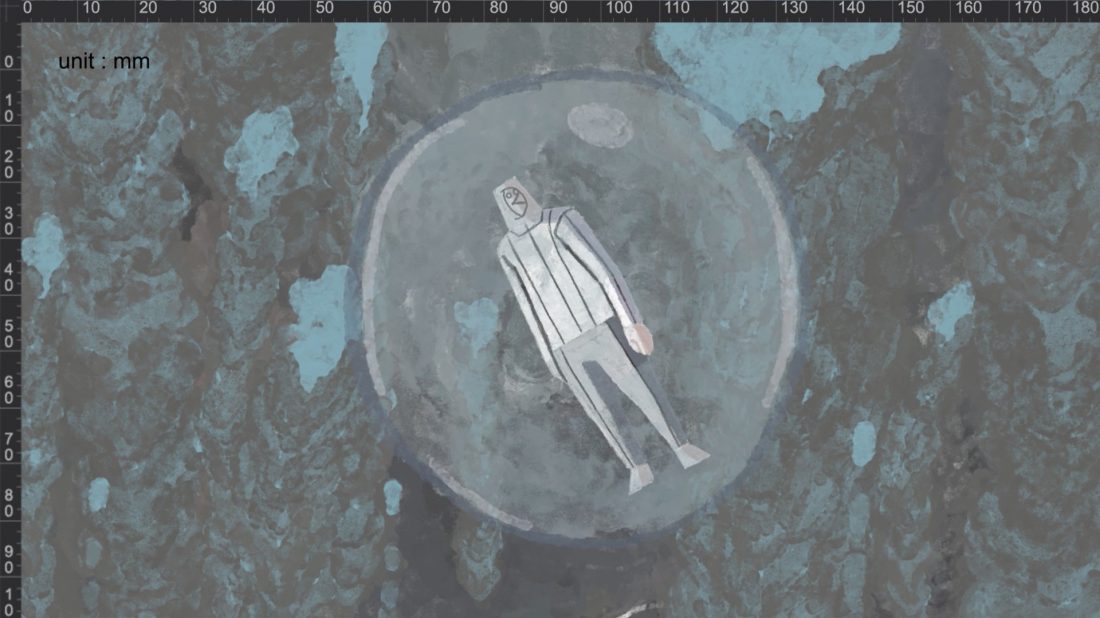 A man enters his cozy room and immediately feels dissatisfied with the way everything is placed. So he rearranges his things and cleans his room repeatedly. Although he's done cleaning, something from within is pressuring him to clean up again. He can't control himself anymore so he enters into disorder and is engulfed by it. He floats inside a bubble and drifts with the wave motion of his emotion. Can he really protect himself and not be affected by the disorder?
The story is based on the condition of one of the author's friends, after long observation. He approaches the relationship between obsessive-compulsive disorder and order from another point of view. The author discovered that his friend would only show this behavior in his room, so the story starts from there. The disorder manifests and invisible sounds and interferences drive hime to a crazy state. The protagonist will use the ruler and the line to regulate his behavior. Not only the location of the object, but also a tilt angle are important factors. It helps him correct the borders, and also gives him a sense of security. Most people think that obsessive-compulsive disorder is a symbol of order, but the author does not think so. When the patient is more tangled for the order of objects it is more difficult for him to control his own emotions and behavior. Finally, he will be out of the standard of nature. When the character and items gradually lose the order, they enter a more chaotic space. Then they are wrapped in bubbles. The story shows that the choice between order and disorder, can only be chosen by the patient himself and there is a fine line between order and disorder.
Tse-Chang Chai (TW)
Chai, Tse-Chang graduated from the Institute of Animation and Film Art at Tainan National University of the Arts.
Last year, he made an animation (Sun City) and had a great reception, one of the best distinctions was being selected at the Melbourne International Animation Festival.
He wrote a story of social realism, drawing on labor issues, mental illness and so on, hoping to use these animations to communicate these topics through different angles to a wider audience.