free ticket
events
Mechanical Relationships
Thu 24

10:00-23:00

Fri 25

10:00-23:00

Sat 26

10:00-23:00

Sun 27

10:00-23:00
The Exhibition Hall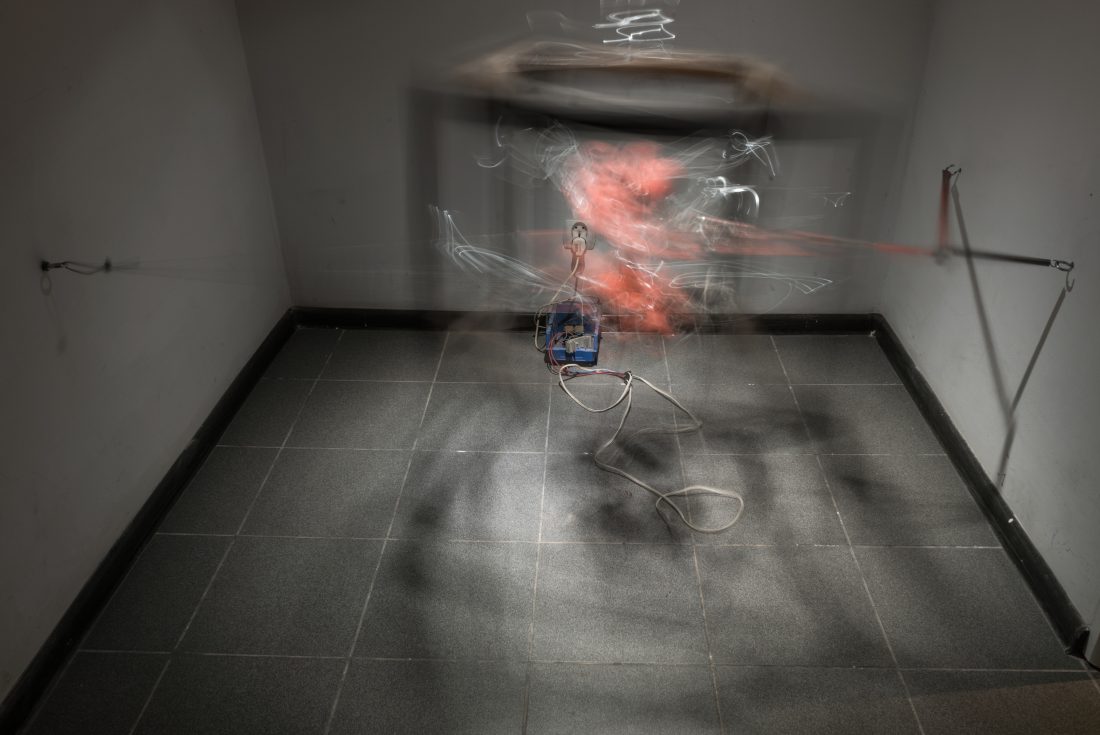 "The Mechanical Relationships" is an installation consisting of six mobile, mechanical objects. An additional camera obscura records these six objects moving in phases and shifting in space. Thus, it reflects the kinaesthetic processes taking place within the installation. Each of the six "vehicles" has been fitted with a small assembly of components responsible for collection of motor stimuli. The inflowing data on the movements made by the motors is recorded by a program and sent one by one to the robot arm which exposes photosensitive paper. The Mechanical Relationship installation can be compared to a process of medical examinations of the organism.
Patrycja Maksylewicz, Mariusz Front (PL)
Patrycja Maksylewicz (PL) and Mariusz Front (PL) are intermedia and visual artists, focusing on the cultural contexts of human-robot interactions as well as contemporary issues related to space and its attributes. They are exploring new idioms by connecting analog and digital techniques to create unique, real-time imagery. Maksylewicz and Front are active in the fileds of digital art installation and interactive performance. Currently Mariusz Front is the deputy dean of the Faculty of Intermedia and Patrycja Maksylewicz is a PhD student at the Academy of Fine Arts in Cracow (Poland). Their works were featured in exhibitions, workshops and conferences in Poland and Europe.