free ticket
events
MINDSCAPE
Theater Mitropoulos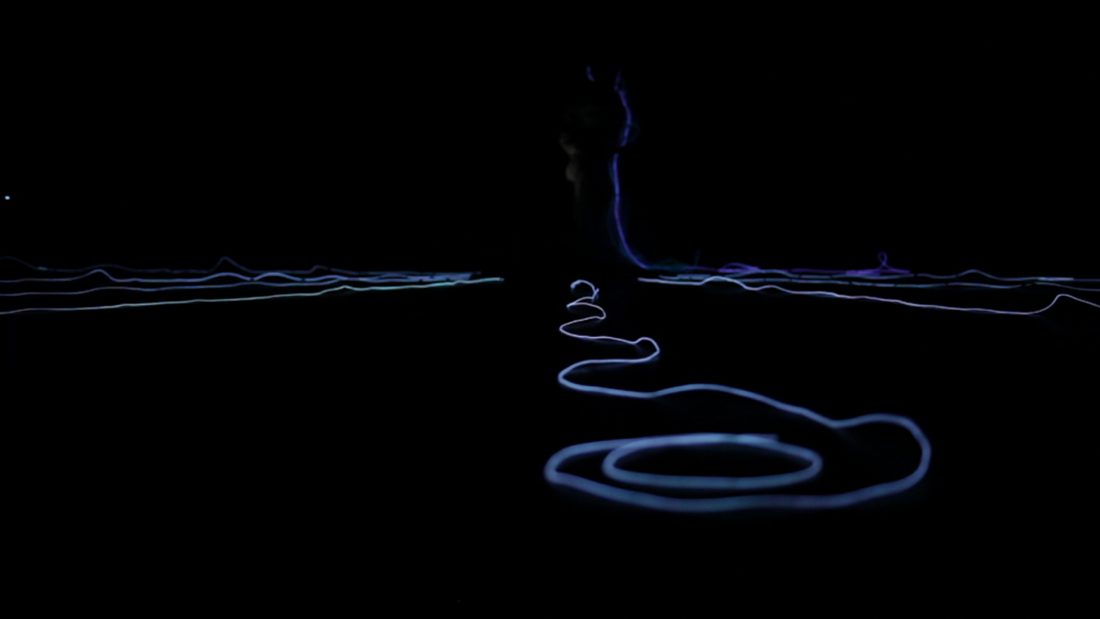 MINDSCAPE is an interactive performance, in which the artist interacts with a light structure made by electroluminescent wires (EL) and sound using an EEG (Electroencephalogram) interface, which measures her brain waves in order to create the audiovisual environment. The EL cables glare when applied to an alternating current (AC). Hence, once the AC has been activated, the data of the performer's brain waves from the EEG interface is utilised in order to turn on/off different cables and in different tempos. The sound of the work consists of a surround soundscape which changes depending on the information coming from the EEG.
Book your free ticket at Viva
Claudia Robles Angel (CO/DE)
Claudia Robles-Angel is an interdisciplinary artist born in Bogotá-Colombia, currently living in Cologne-Germany and active worldwide. Her work and research cover different aspects of visual and sound art, which extend from audiovisual fixed-media compositions to performances and installations interacting with bio-data via the usage of interfaces such as, for example, the EEG (electroencephalogram, measuring brain waves activity). Her work is constantly featured in not only media and sound-based festivals/conferences but also in group and solo exhibitions around the globe, for example, the ZKM Karlsruhe, the Enter3 Prague, Harvestworks New York, SIGGRAPH Asia Yokohama, Re-New Festival Copenhagen, NIME2011 Oslo.