free ticket
events
One Square Mile
MC 3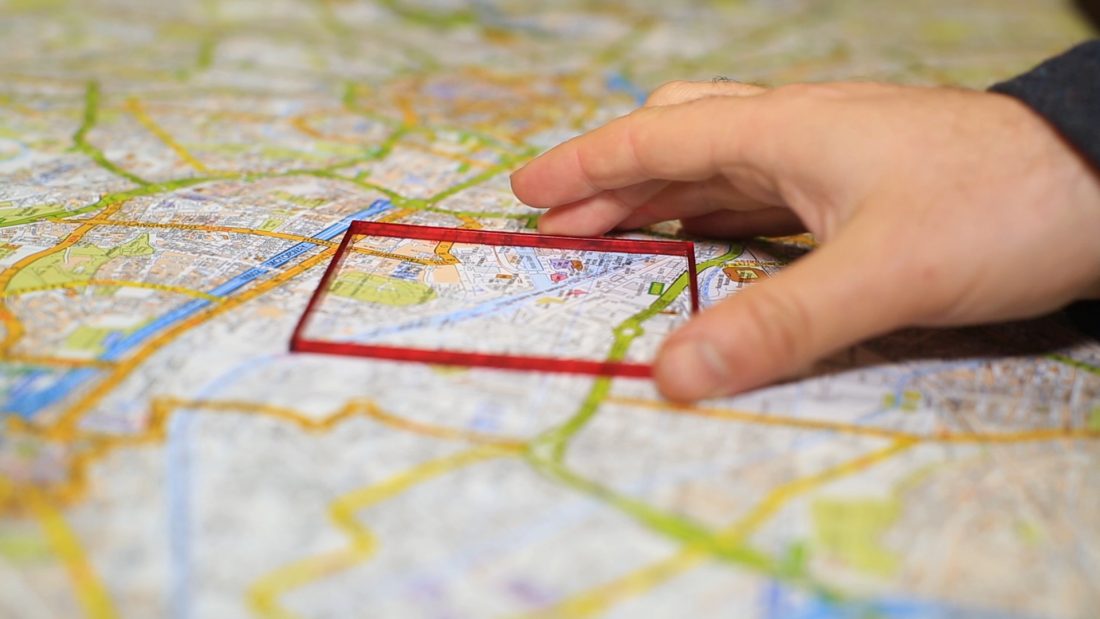 A short instructional video containing some easy steps for how to rightly read an area. Chris Paul Daniels and Sam Meech employ absurdist methodologies to explore environments, architecture and communities within one square mile of Media City UK – Northern England's broadcasting beacon from which narratives are edited and distributed. The film celebrates the area whilst critiquing the notion of cultural surveillance and of drawing conclusions from an arbitrary space.
Chris Paul Daniels & Sam Meech (UK/UK)
Sam Meech is an artist and videos' smith working with people, projectors and machine knitting. His work includes large scale knitted data visualizations, public realm animations, community cinema installations and projection design for theatre. He has worked internationally with a range of organizations including the National Film-board of Canada, FACT, Open Data Institute and the Royal Opera House.
Chris Paul Daniels is an Artist and Filmmaker based in Manchester. His work is characterized by experimental documentation of communal perspectives and memories regarding geographical location.  Recent projects include Unravel at Whitney Museum of American Art and commissions include HOME, British Council, Manchester Camerata, ICA and Grundy Art Gallery.