free ticket
events
Orbits
Thu 24

10:00-23:00

Fri 25

10:00-23:00

Sat 26

10:00-23:00

Sun 27

10:00-23:00
Μετρο Σύνταγμα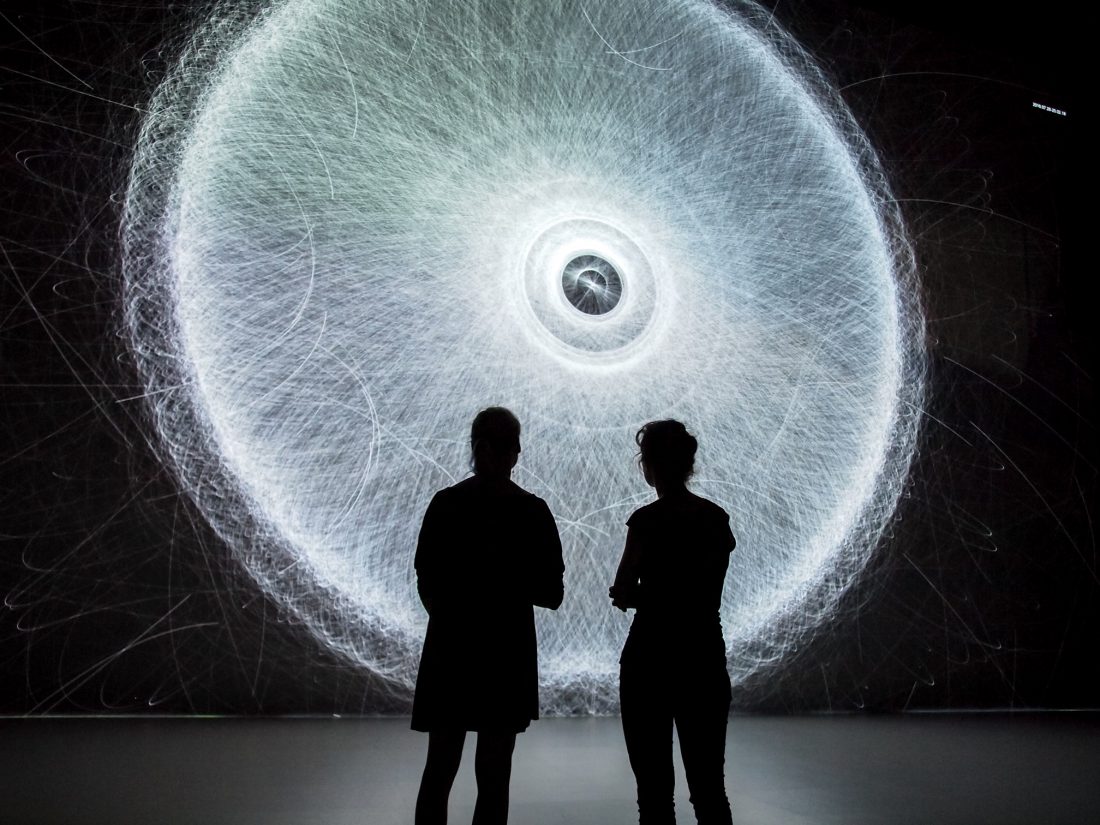 The aesthetics of man-made objects in space, their appearance and their orbits are transformed into a minimal audiovisual performance, showing the poetic dance satellites and their trash perform while revolving around us. Seemingly chaotic paths mutate to amazing patterns of an almost organic nature—all of it due to pure physical necessity.
When Quadrature started working with global satellite data, their information was based on a website maintained by the US Air Force. Yet some classified objects are missing in there. Fortunately the data on those secret satellites is generated by enthusiastic amateur astronomers observing the night skies. Merging the two sources, balancing between artistic autonomy and the necessary scientific rigorosity, the performance is an aesthetic and intuitive experiment, revealing a new layer of human infrastructure.
Photo taken by Martin Hieslmair.
Quadrature (DE)
Quadrature is an artists collective by Juliane Götz, Sebastian Neitsch and formerly Jan Bernstein (until 2016). Their artistic exploration gravitates towards scientific interests and physical experiments, using new technologies or academic research as sources and inspiration. They share a love for machines and outer space.
They have been awarded multiple prizes and grants, including a Residency and Award by the European Digital Art and Science network in collaboration with ESO, an honorary mention at the Prix Ars Electronica, an Artist-in-Residency Stipend by Akademie Schloss Solitude as well as a working grant by Kunstfond Bonn. Their work has been presented in international festivals and exhibitions, such as in Ars Electronica Museum, CYNETART in Hellerau, Künstlerhaus Wien, International Digital Arts Biennial in Montreal or at The Modern Art Museum Santralistanbul in Istanbul.