free ticket
events
Personality ComProfile
Thu 24

10:00-23:00

Fri 25

10:00-23:00

Sat 26

10:00-23:00

Sun 27

10:00-23:00
Dimitris Mitropoulos Foyer & Allegro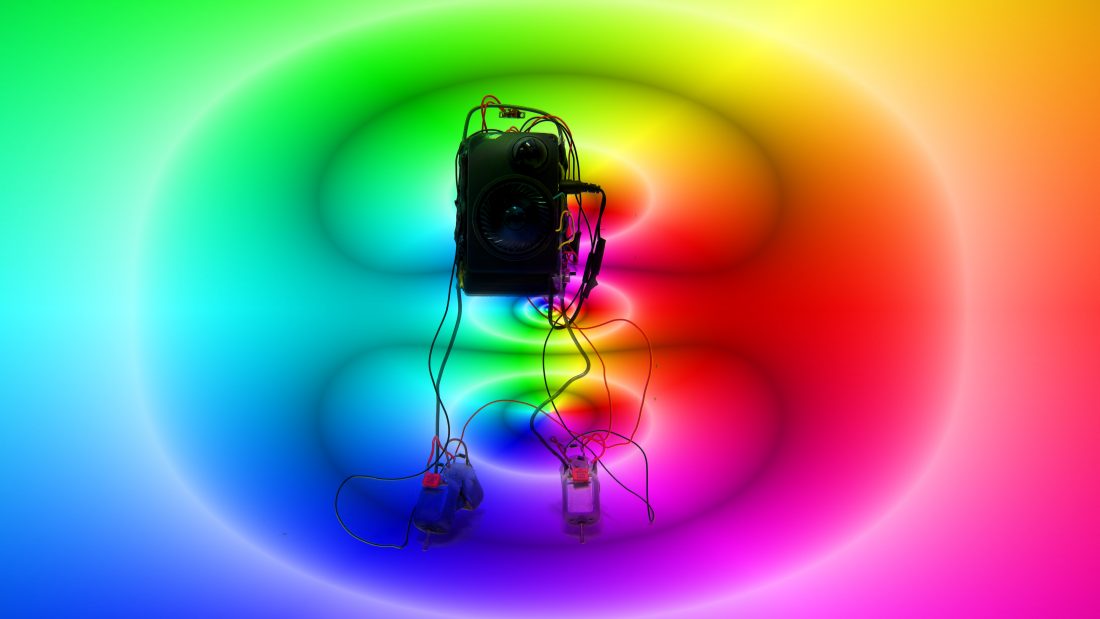 When your "you" will be simulated based upon your social media feed positions, emails, text messages, internet searches, banking, purchases, lifestyle choices; quantifiable meta data to calculate an algorithm for your surrogate.
An installation with a small robotic creature and a projection of mathematical modells of singularity.
The robot recites texts taken form twitter postings in realtime. Texts marked with the following tags will be used:
#life #serendipity #you #social #style #data
The robot acts as a hypothetical machine.  It demonstrates the importance of play and the experimental in capturing reality.
The machine highlights and addresses thought-experiments and speculative enactements.
Karl Heinz Jeron (DE)
Karl Heinz Jeron was born in Memmingen, Germany in 1962. He lives and works in Berlin since 1987. His art deals with every day culture, media perception and information processing. He rather creates experiences than objects. Jeron's works span from the singing and dancing robot Sim Gishel, to compositions for electrified rotten vegetables and audio tour guides in onshore wind farms. Recent exhibitions, events and collaborations include ZKM Karlsruhe, Ars Electronica Linz, Documenta X, ICA London, Walker Art Museum Minneapolis, Berlinischen Galerie Berlin and the Museum of Modern Art San Francisco.