free ticket
events
Quasar Bosch
Thu 24

10:00-23:00

Fri 25

10:00-23:00

Sat 26

10:00-23:00

Sun 27

10:00-23:00
Nikos Skalkotas Foyer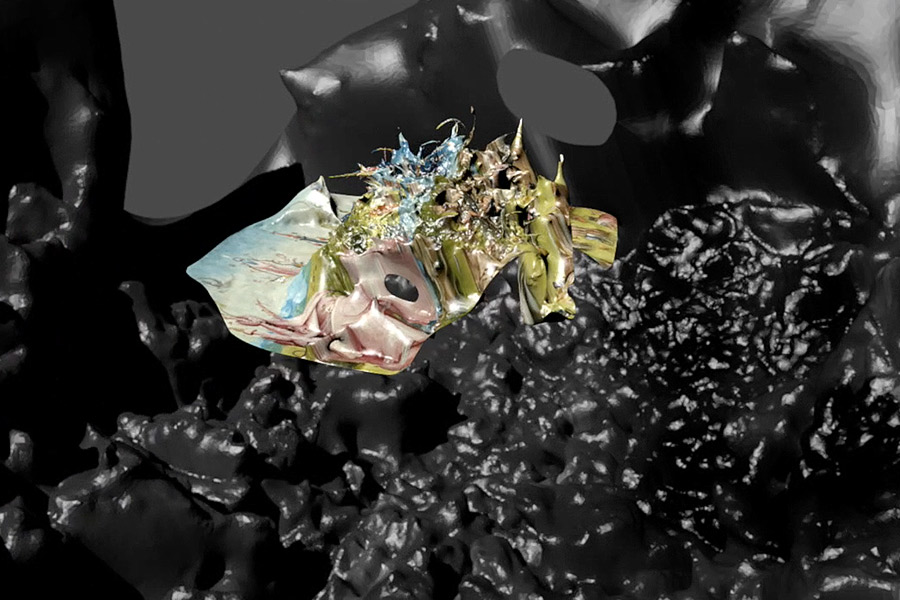 Medieval Science Fiction. Apocalyptic stargazing. Sci-fi Dark Ages.
Τhe artist have explored 3D objects as spinning orbits, using well known Hieronymus Bosch imagery texture mapped to .obj files in immersive environments. On the event Horizon, every aesthetic trace, every footprint of an object, sparkles with absence. At this galactic centre where physics and ancient cosmologies meet, we awake from our metaphysical slumber and suddenly see objects in a strange new light. The antecedent and all comforting signifiers of meaning have now thankfully fallen away.
Patrick Henry (IE)
Patrick Henry is based in Dublin and works mainly in 3D printing, 360 video and installation based Virtual Reality (VR). He graduated with distinction from an MFA in Camberwell College of Arts, London in 2017. He explores 3D objects, 360 environments and object-orientated ontology (OOO). He is presently investigating this in a VR context via immersive terrains, virtual kingdoms, micro-narratives and HMD (Head mounted display) fables, curious to see what he may encounter in this realm of naive assets and exhausted objects. Often these virtual environments are accompanied by a physical installation mirroring part of this experiential world.