free ticket
events
Shiro
Banquet Foyer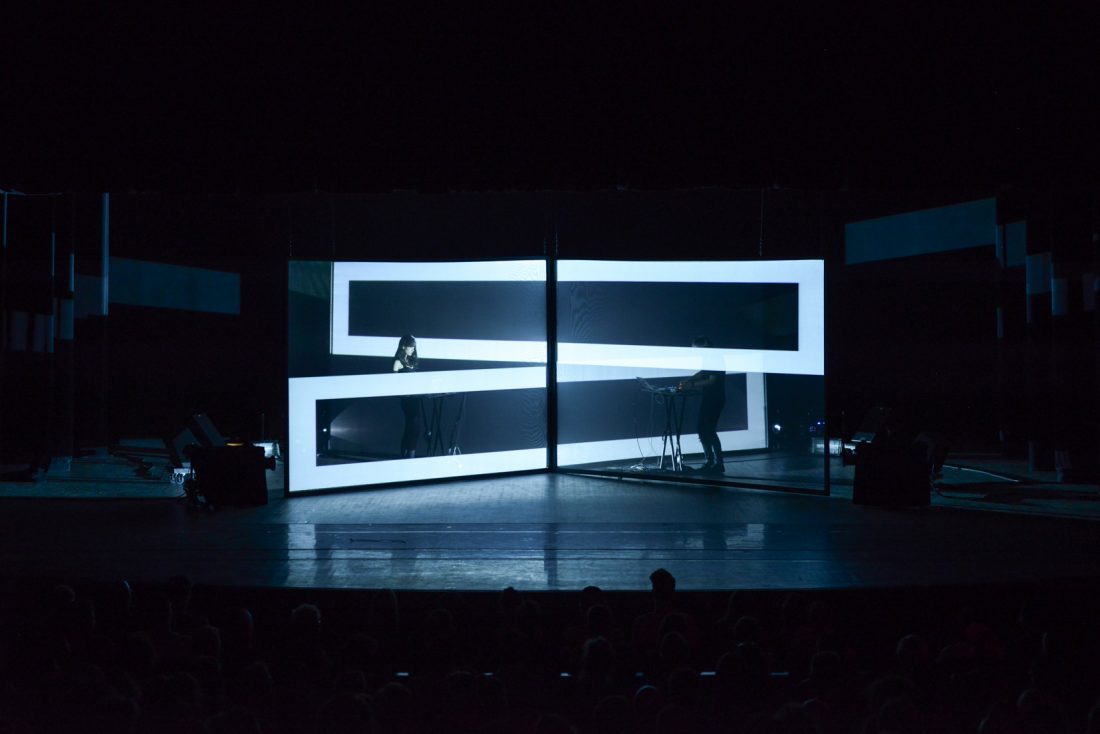 'Shiro' is an onstage configuration that delineates and contributes to the volume of space, in which geometric lines and figures will be projected, distorting the profiles of both creators. Some of the projections are so dense they disappear from view; others so light that they appear to pop out. Following the success of 'Late Speculation', it uses similar mapping techniques and material with 2 large frames in an X format, 4 high power projects plus sound and visual modulated on the fly so no two performances are the same.
Book your free ticket at Viva
NONOTAK (JP/FR)
NONOTAK Studio is the collaborative project of illustrator Noemi Schipfer and architect/musician Takami Nakamoto.
They work with light/sound installations and performance pieces to create ethereal, immersive and dreamlike environments which are built to envelope the viewer. The pieces capitalize on Takami Nakamoto's approach to space & sound and Noemi Schipfer's skill with kinetic visual and complex, geometric illustrations.