free ticket
events
Spatial Bodies
MC 3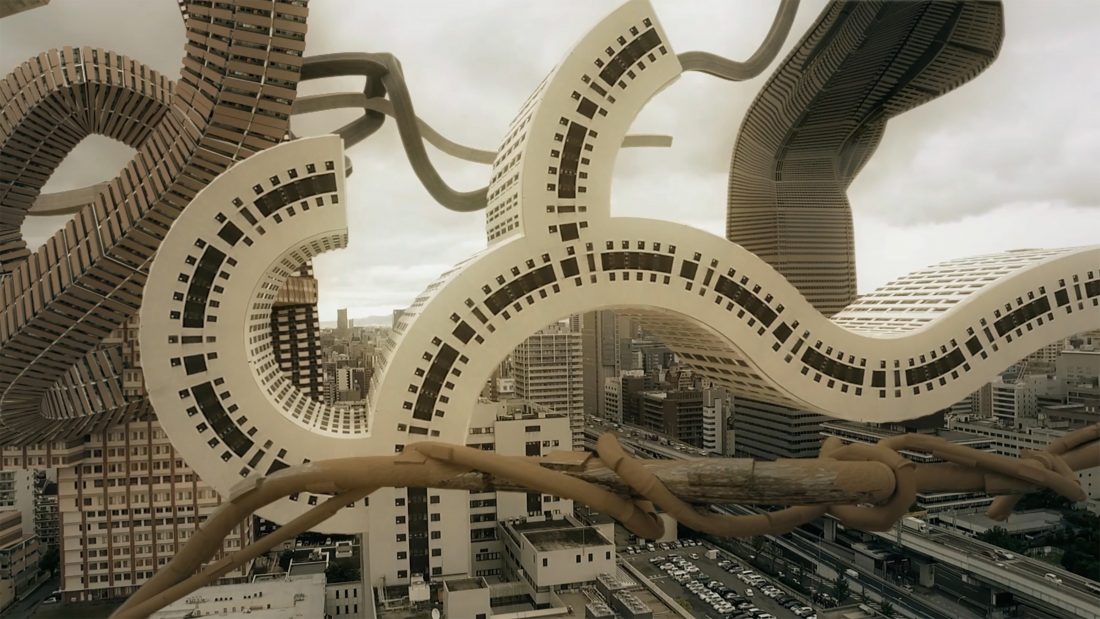 Spatial Bodies depicts the urban landscape and architectural bodies as an autonomous living and self replicating organism, domesticated and cultivated only by its own nature. A vast concrete vegetation, oscillating between order and chaos. The artwork is influenced by Gunkan architecture, metabolism and the video game Katamari Damacy.
Music specially composed by Daisuke Tanabe.
Filmed in Osaka, Japan.
AUJIK (JP/SE)
AUJIK is an artistic concept initiated in 2001 by the Swedish artist Stefan Larsson who lives in Kyoto, Japan. Its core themes are artificial intelligence, nature, technology, perception, future speculation, neuroscience and architecture. AUJIK resembles a fictive esoteric cult, whose outlook contains elements from Japanese nature religions, Shinto and Zen Buddhism. Its central idea is that everything, even the most artificial things, have consciousness and a soul. On the audio visual level, AUJIK's works combine alien organic-mechanical hybrids with electronic music soundscapes. AUJIK been featured and awarded at Prix Ars Electronica, SIGGRAPH, JMAF, Animago and had exhibitions worldwide.