free ticket
events
Travelogue Tel Aviv
MC 3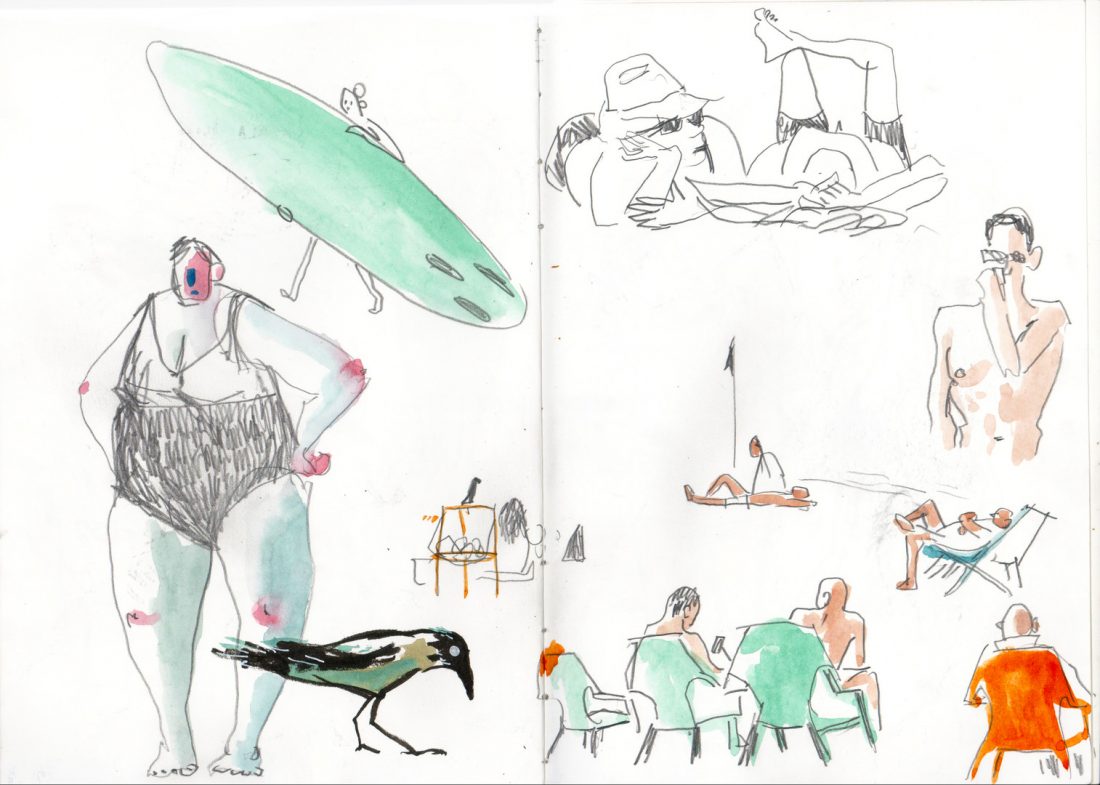 A young art student from Switzerland arrives for six months in Tel Aviv.
Through drawing he will learn to analyse, understand and free himself to this contrasted environment.
Samuel Patthey (CH)
I am born in Berlin 1993 as a son of an architect and a painter. In 1995 my parents went back to Lausanne Switzerland where both come from. After five years the family moved to Zürich. During this five years in Zürich I learned German. After Zürich my parents moved to Fribourg where I continued studying in German. I did my high school in German and French with a specialisation in Art. I came out of the high school with a prize for the best mark in arts. It was sure for me that I wanted to study art. I did the preparation class in Luzern at HSLU Design und Art were I discovered Animation. This first experience showed me the brightness of this fascinating tool. In 2014 I started my Bachelor in 2D Animation. I left in the fifth semester Switzerland to go to Tel Aviv for an exchange semester in illustration. This experience was the most interesting time in my life. My Bachelor movie Travelogue Tel Aviv shows my view and my development in this unique place. It is also the movie I will present you. Travelogue Tel Aviv won the alumni prize of the HSLU Art and Design.